Top 10 Day Hikes From OKC
#10. Roman Nose State Park
Nestled in Blaine County, Oklahoma, you'll discover the hidden treasure of Roman Nose State Park. While it may not boast the same level of fame as other parks in the state, this charming haven holds delightful surprises waiting to be uncovered. What sets it apart is its unassuming allure, offering a unique sense of solitude and tranquility.
Imagine having the park seemingly all to yourself—a peaceful sanctuary that feels like your own private oasis. From fishing to mountain biking and even taking a refreshing dip in natural springs, this idyllic retreat has it all.
image: cruiseamerica.com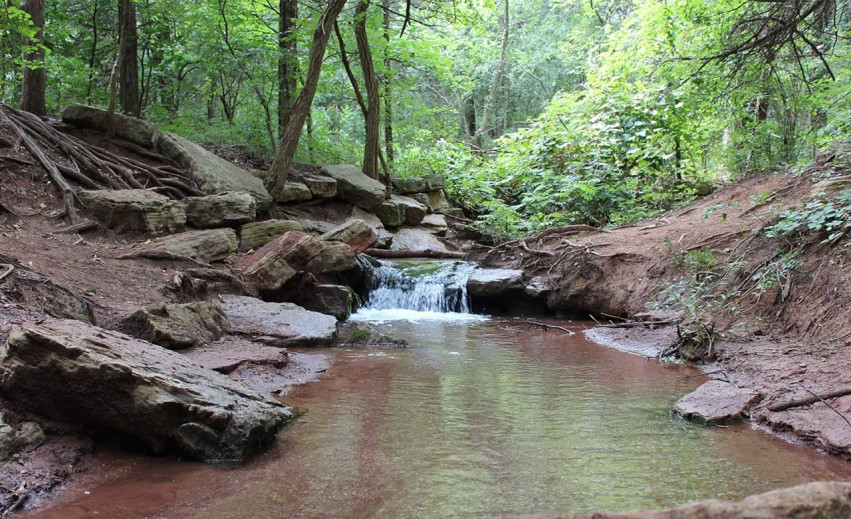 #9. The Lawtonka Trails
The Lawtonka Trails are a collection of six trails located in Medicine Park, offering various difficulty levels. Nestled between the picturesque Lake Lawtonka and majestic Mount Scott, these trails encompass a diverse range of landscapes, including boulders, creeks, cobblestones, and rock gardens. Tucked away from busy roads and bustling streets, this serene location is the perfect sanctuary for you to reconnect with nature and find peace of mind.
image: medicinepark.com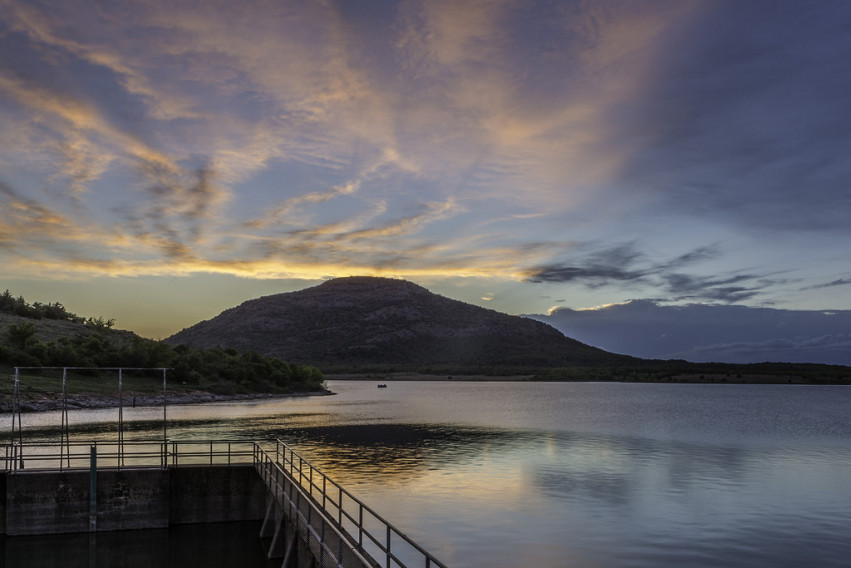 #8. Chickasaw National Recreation Area
Discover Chickasaw National Recreation Area, a captivating meeting point of two distinct ecosystems: the eastern deciduous forest and the mixed-grass prairie. Here, hikers, birdwatchers, and wildflower enthusiasts can immerse themselves in the diversity of this unique environment.
Follow the park trails where you'll be enchanted by forest trails alongside babbling streams, majestic waterfalls, and rejuvenating springs. Lakeside trails offer panoramic views of Lake of the Arbuckles, and the Multi-Use Trail crosses through prairie uplands. With a range of trail options in terms of length, difficulty, and scenery, you're guaranteed to find the perfect route.
image: NPS Cultural Landscapes/Flickr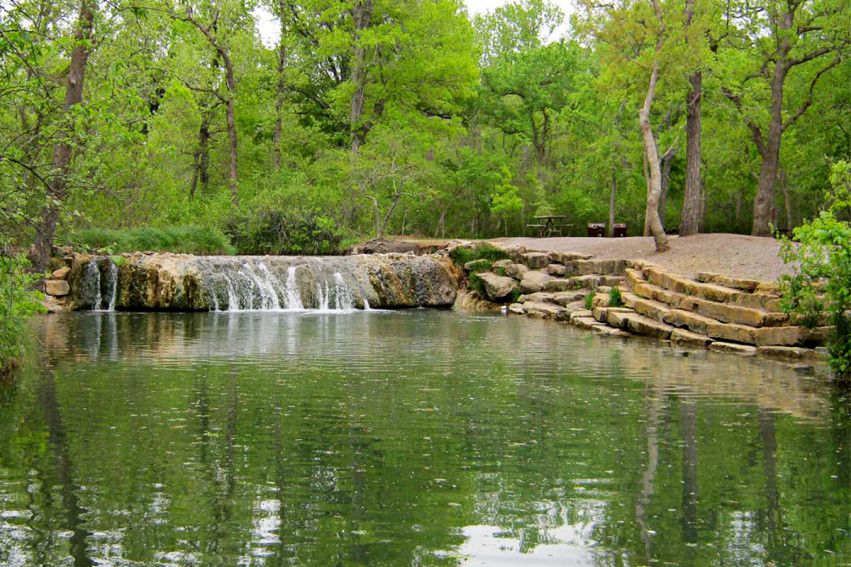 #7. Oxley Nature Center
Located in Tulsa, the Oxley Nature Center offers a 10-mile trail and 800-acres of parks, forests and more. The Oxley Nature Center has 10 trails, many of which interconnect, allowing you to hike as long or as short as you'd like. As you explore the trails you'll make your way over bridges, across creeks, under canopies of trees, and through thick foliage. But every step you take will lead you somewhere magical.
image: Oxley-Nature-Center/Facebook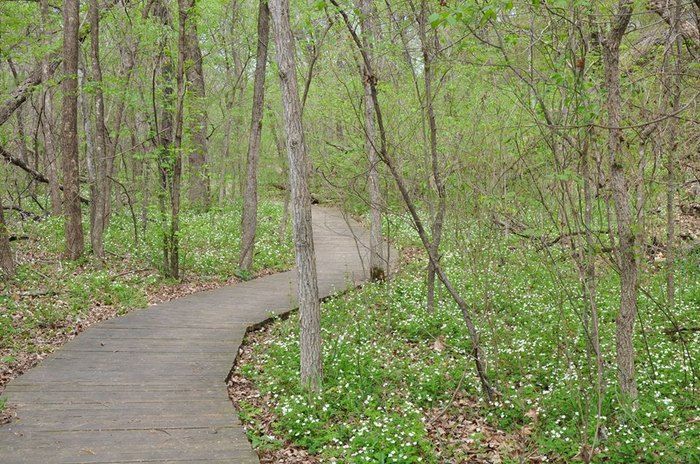 #6. Narrows Trail
Narrows Trail in Oklahoma is a captivating outdoor adventure that offers a breathtaking hiking experience. Nestled in the scenic Wichita Mountains National Wildlife Refuge, this trail takes you right up to the top of Eagle Mountain and showcases the natural beauty of the region with its rugged terrain, stunning rock formations, and lush vegetation. The moderate-level trail spans approximately 1.7 miles and presents hikers with a mix of challenging uphill sections and rewarding panoramic views. On this hike, you'll encounter enchanting waterfalls, crystal-clear streams, and picturesque cascades.
image: Reese Cousins/Alltrails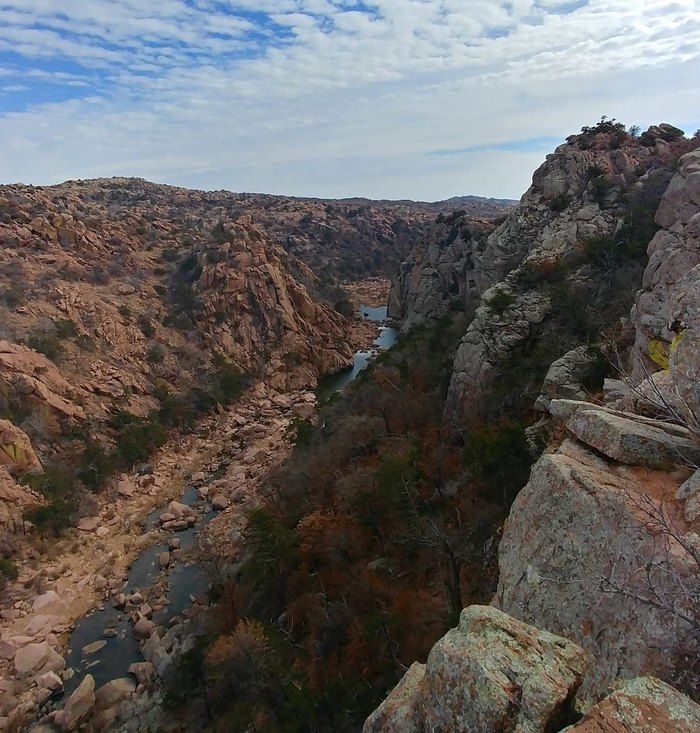 #5. Great Plains State Park Trail
Great Plains State Park, situated in the southwest region of Oklahoma below Hobart, is an enchanting destination enhanced by the majestic Wichita Mountains. Positioned on the eastern shores of Tom Steed Lake, this park is renowned for its diverse range of recreational opportunities. The rugged and rocky landscapes of the foothills in the Wichita Mountains offer an extensive network of mountain biking trails suitable for both novices and experts. For those who prefer a leisurely exploration, the park provides hiking trails that allow visitors to appreciate the scenery at a more relaxed pace. Regardless of whether one chooses biking or walking, the park grants access to over 400 acres of picturesque land. Additionally, the granite boulder fields within Great Plains State Park are a popular spot for rock climbing enthusiasts.
image: travelok.com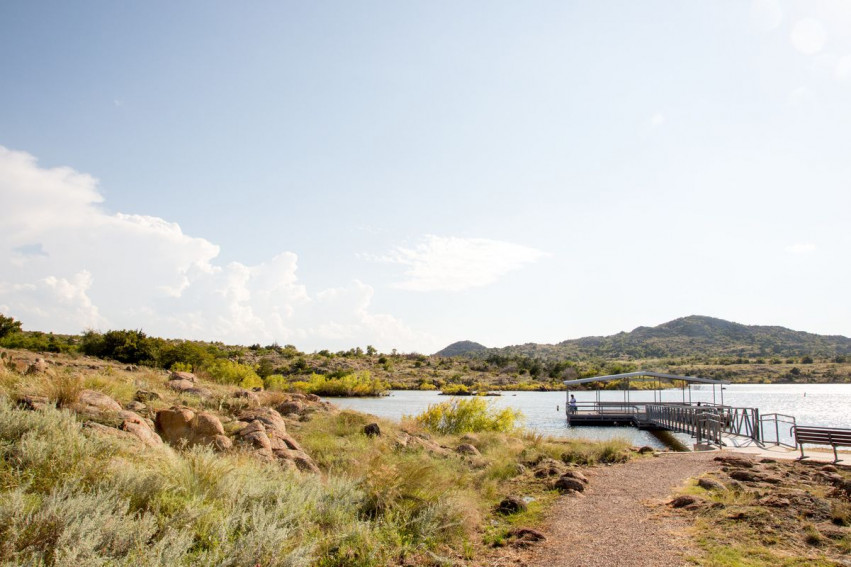 #4. Oklahoma River Trails
The Oklahoma River Trails provide a smooth, level pathway through downtown Oklahoma City free from vehicles. The tree-lined trails follow the north and south banks of the Oklahoma River, offering scenic views of the waterway, parks and wetland areas. The Oklahoma River Trails span through Stockyards City, the Wheeler District, and connect to the Bricktown Canal Trail at Regatta Park, allowing those on foot to safely continue north into the popular Bricktown district.
#3. Turner Falls Park
Located in Davis, Turner Falls is a breathtaking natural wonder. Nestled within the picturesque Arbuckle Mountains, this iconic destination boasts a majestic 77-foot waterfall cascading into a crystal-clear swimming hole, making it a popular spot for both nature lovers and adventure enthusiasts. With towering limestone cliffs, lush greenery, and numerous hiking trails, Turner Falls offers an immersive outdoor experience, where visitors can explore its scenic surroundings, engage in outdoor activities, or simply relax and unwind in the midst of nature's awe-inspiring splendor.
image: oursweetadventures.com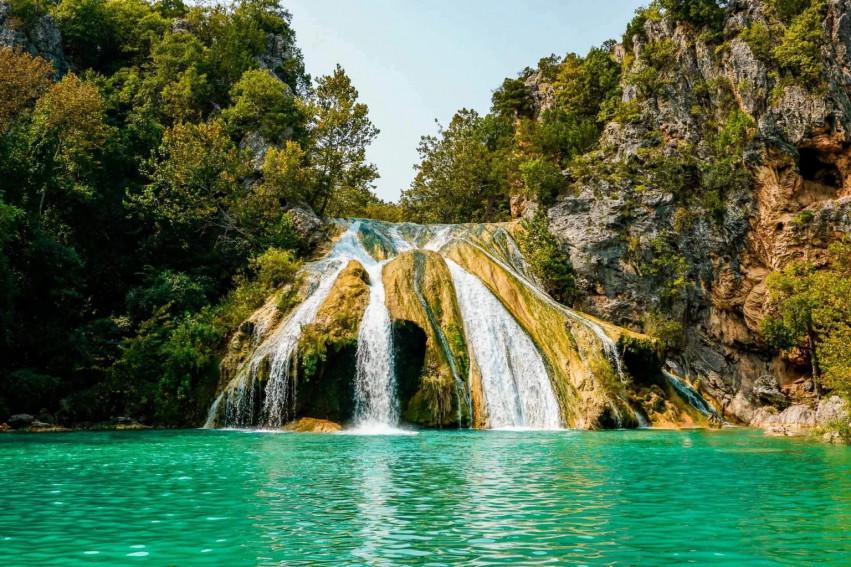 #2. Mount Scott
Located on the eastern edge of the Wichita Mountains Wildlife Refuge, Mount Scott is one of Oklahoma's most prominent mountains. A popular hiking destination, Mount Scott has a three-mile-long paved road which leads to the summit and a breathtaking view of southwest Oklahoma. The peak towers 2,464 feet above sea level.
image: hikingproject.com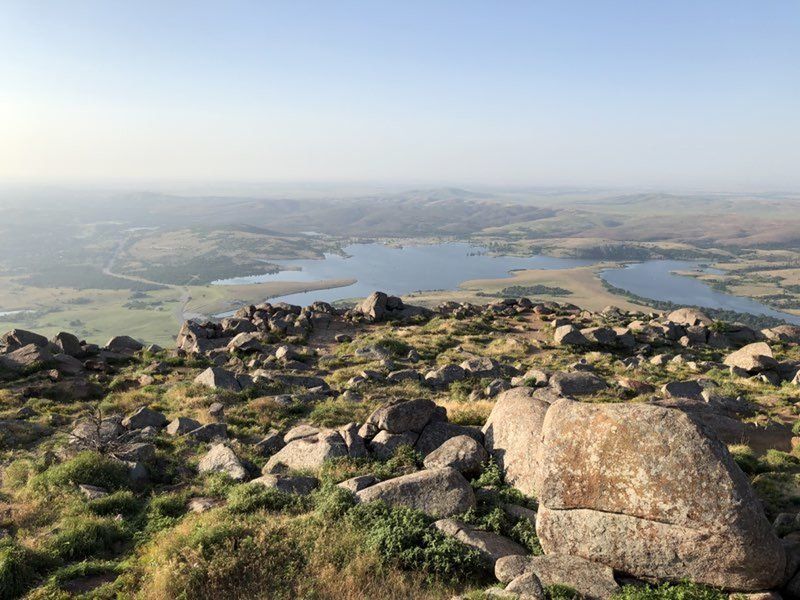 #1. Courage Trail
Located in the Martin Nature Park, Courage Trail is a great hiking destination for those who don't want to venture outside of OKC, but still want to experience an escape into nature. Courage Trail curves through the park's woodlands, and nearby meadows and streams, providing hikers with the opportunity to fully enjoy the beautiful outdoors!
image: okc.gov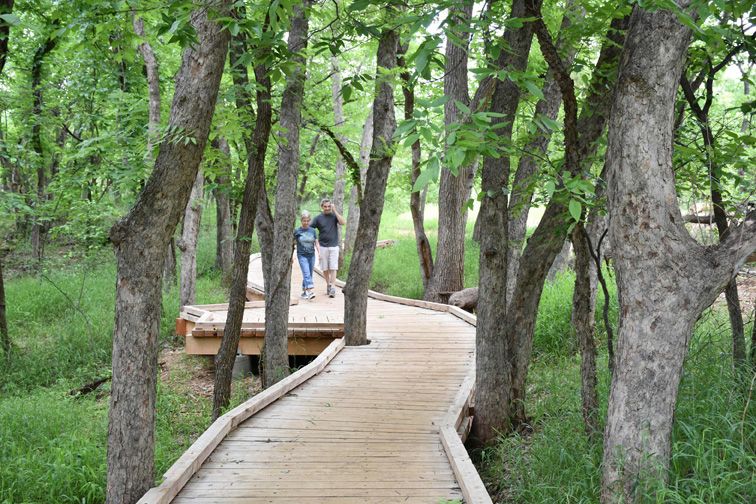 Looking to buy or sell a home? Let's talk!
It's no secret that the buy and sell process is tricky and stressful — especially in this real estate market! But we're here to help. Contact us today, and let's get started.
Let's Talk