#10. Green Goodies
Ranked at number 10 on our list of the top 10 sweets in OKC is Green Goodies, a true gem for those seeking delectable treats that cater to special dietary needs. Green Goodies stands out for its remarkable selection of gluten-free and vegan-friendly options, making it a must-visit for individuals with dietary restrictions. From their delicious gluten-free cupcakes to their mouthwatering vegan cookies, Green Goodies has something to satisfy every sweet tooth, ensuring that no one misses out on the joy of delightful desserts.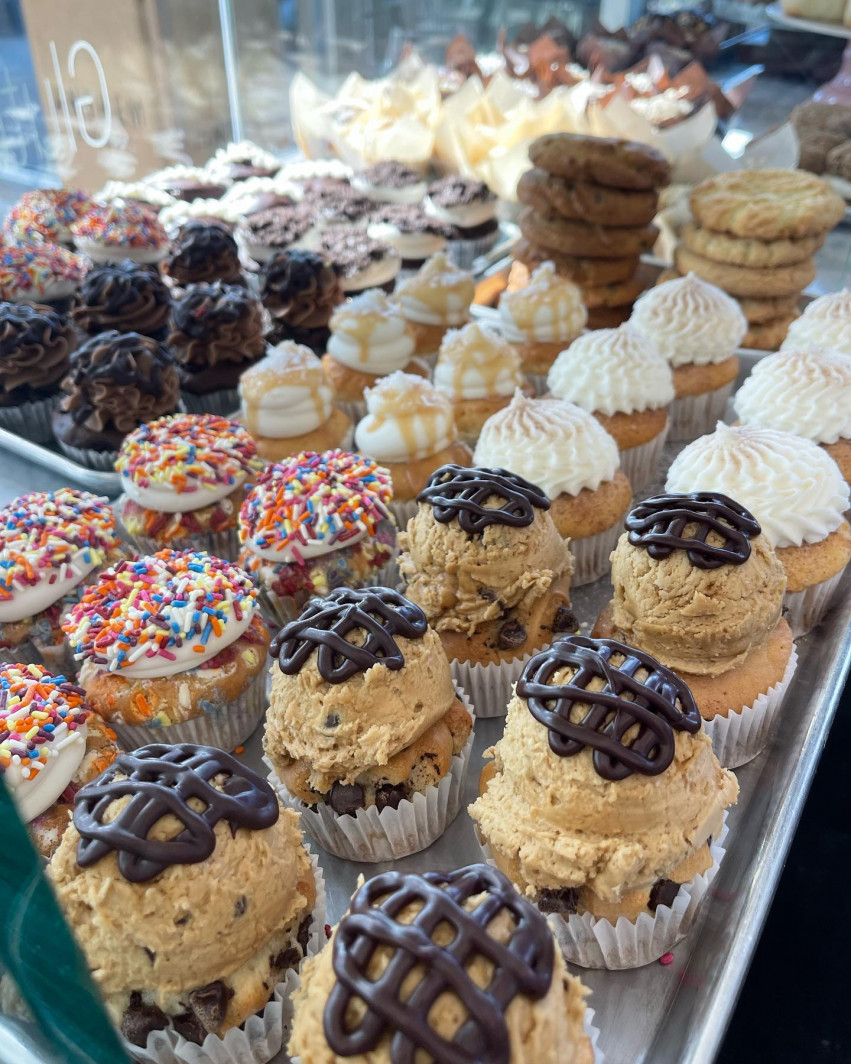 #9. Belle's Kitchen
Ranked at #9 on our list of the top 10 sweets in OKC is Belle's Kitchen, a hidden gem that is sure to satisfy any sweet tooth. What sets Belle's Kitchen apart are their incredible donuts. With a delightful array of flavors and textures, their donuts are a true indulgence. From classic glazed to unique creations like maple bacon, each bite is a burst of sweetness and a treat for the senses. They also offer macaroons, croissants, and other well-loved pastry items.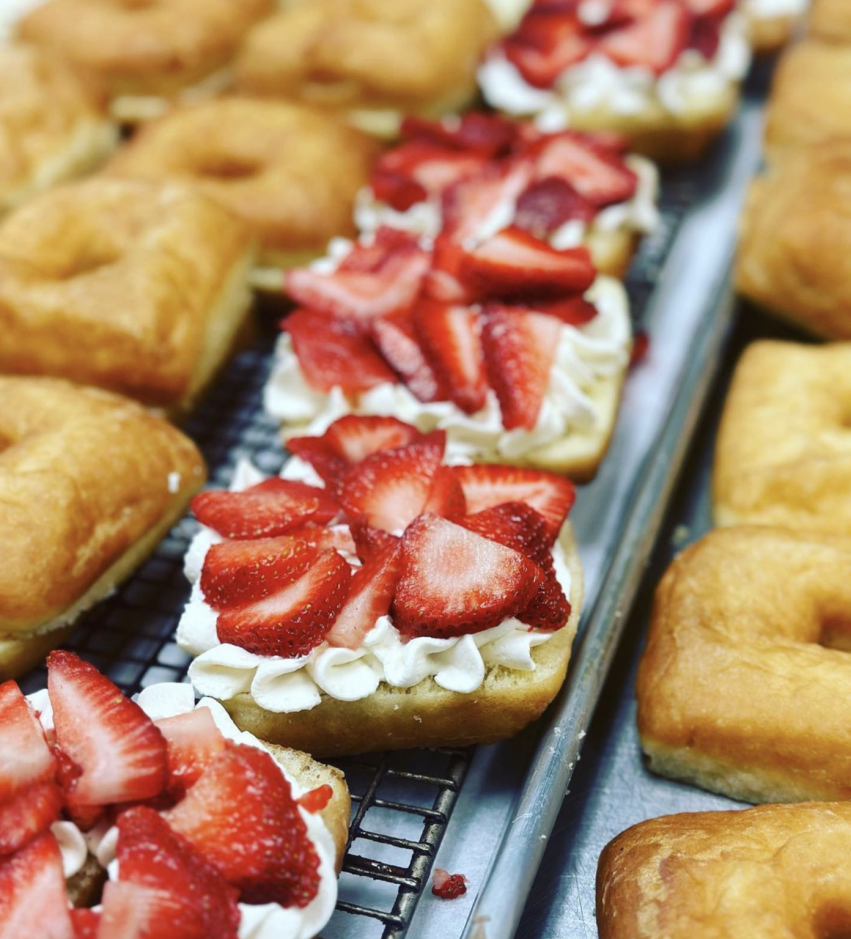 #8. Raspberries n Crème
Coming in at #8 on our list of the top 10 sweets in OKC is Raspberries n Crème, a delightful bakery renowned for their incredible (and beautiful!) cakes. What sets Raspberries n Crème apart is their ability to create cakes that are not overly sweet, striking the perfect balance of flavors. With every bite, you'll experience a burst of freshness from their luscious raspberries paired harmoniously with the rich cream. Whether it's their classic raspberry cake or their innovative flavor combinations, Raspberries n Crème never fails to impress.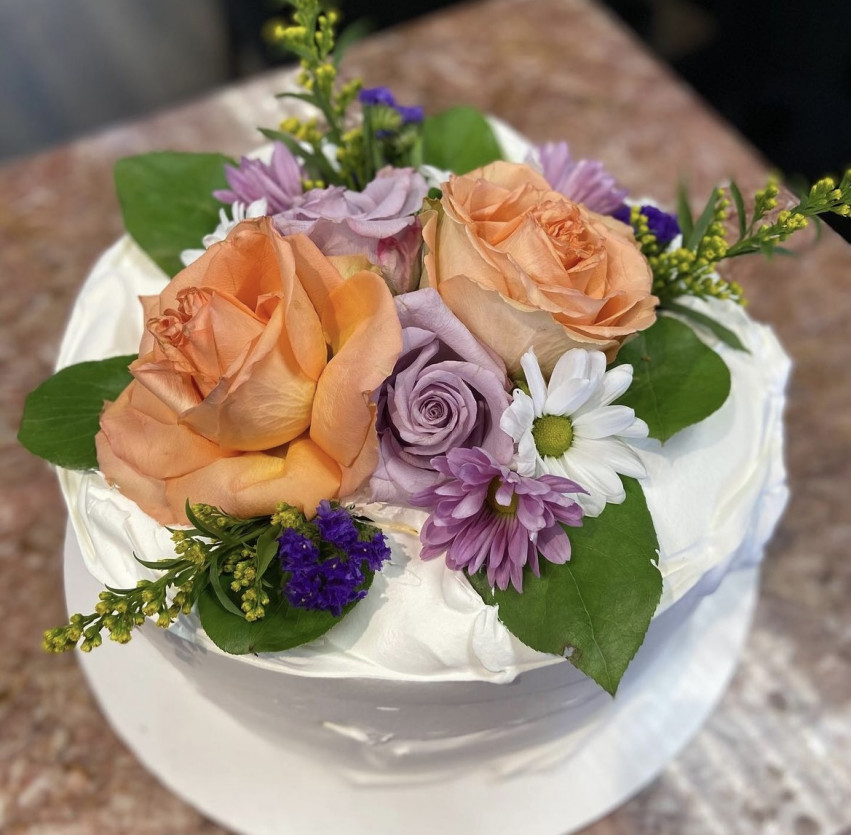 #7. La Baguette Bistro
Ranked at #7 on the list of the top 10 sweets in OKC is the delightful La Baguette. This charming bakery and café captivates visitors with its delectable assortment of pastries and confections. From the moment you step inside, you are greeted by the enticing aroma of freshly baked goods. La Baguette's exquisite French pastries, including flaky croissants, rich eclairs, and velvety tarts, are a treat for both the eyes and taste buds. With their commitment to using high-quality ingredients and traditional baking techniques, La Baguette delivers a sweet experience that transports you straight to Paris. Whether you're enjoying a leisurely breakfast or indulging in an afternoon treat, La Baguette's delectable offerings are sure to leave you craving for more.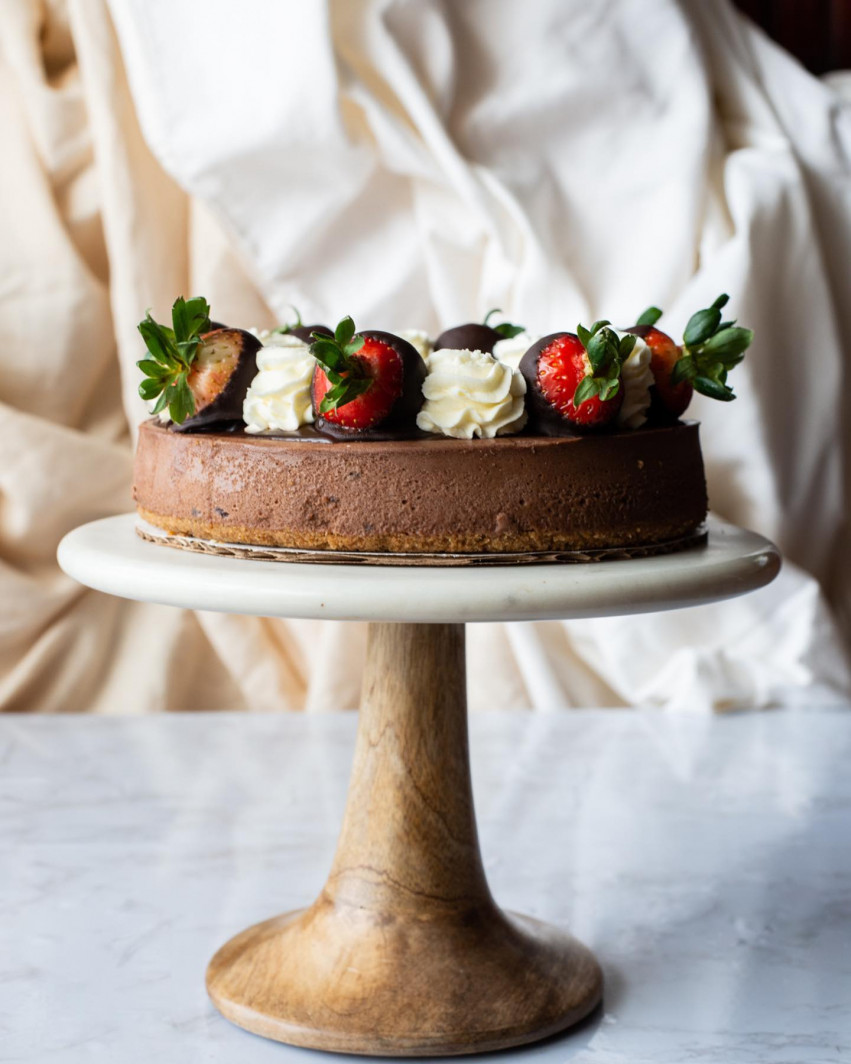 #6. Roxy's Ice Cream Social
Ranked at #6 on the list of the top 10 sweets in OKC is the delightful Roxy's Ice Cream Social. This charming ice cream parlor captures hearts with its whimsical decor and delectable frozen treats. With an extensive array of flavors, ranging from classic options like rich chocolate and velvety vanilla to unique flavors that rotate seasonally, Roxy's offers something to satisfy every palate. Each scoop is meticulously crafted with high-quality ingredients, resulting in creamy, dreamy indulgence. Whether you opt for a traditional cone or one of their innovative sundaes, Roxy's Ice Cream Social promises a delightful experience that will keep you coming back for more.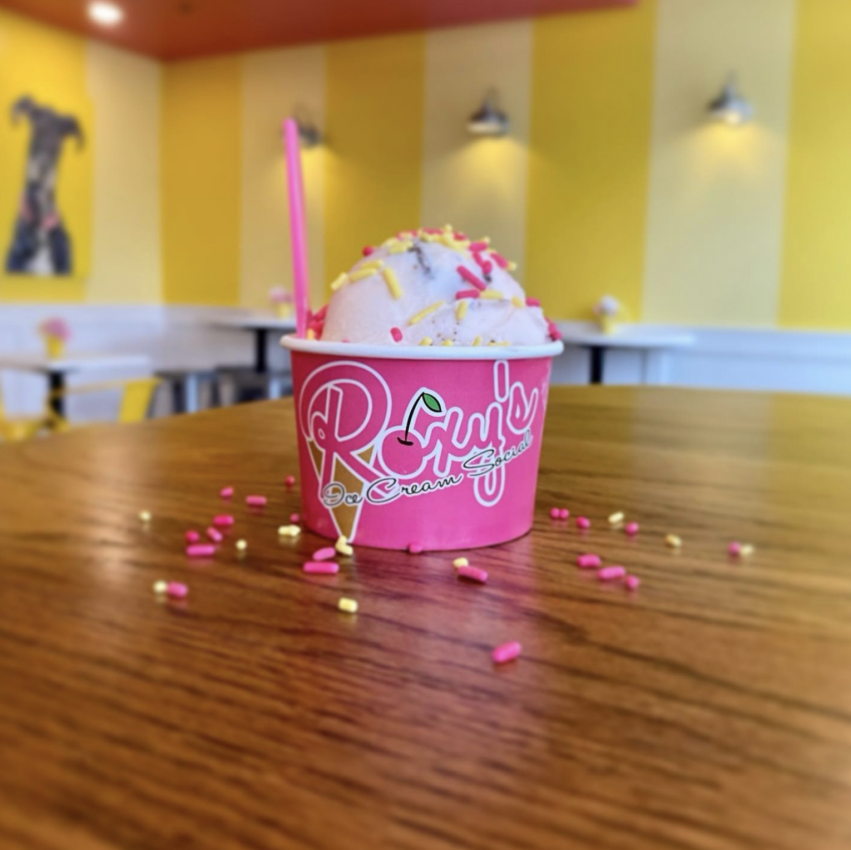 #5. Holey Rollers
Securing the #5 spot on the list of the top 10 sweets in OKC is none other than Holey Rollers. This trendy doughnut haven has taken the city by storm with its artisanal creations and bold flavor combinations. From classic glazed and cinnamon sugar to innovative choices like maple bacon and matcha green tea, Holey Rollers caters to both traditionalists and adventurous eaters alike. Each doughnut is handcrafted with precision, boasting a pillowy-soft texture and a satisfyingly sweet glaze. With their commitment to quality and creativity, Holey Rollers is a must-visit destination for any dessert lover in OKC seeking an extraordinary doughnut experience.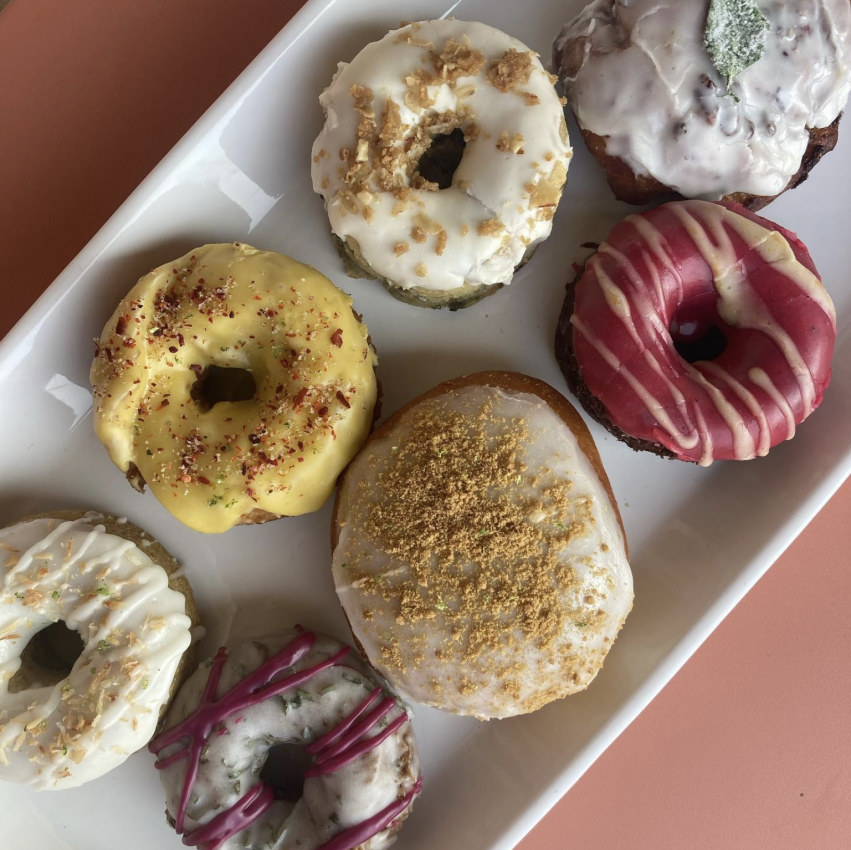 #4. Quincy Bake Shop
Claiming the coveted #4 position on the list of the top 10 sweets in OKC is the beloved Quincy Bake Shop. This charming bakery delights visitors with its heavenly assortment of pastries, cakes, and confections. From flaky croissants to mouthwatering cupcakes, Quincy Bake Shop offers a diverse selection of treats that are both visually stunning and utterly scrumptious.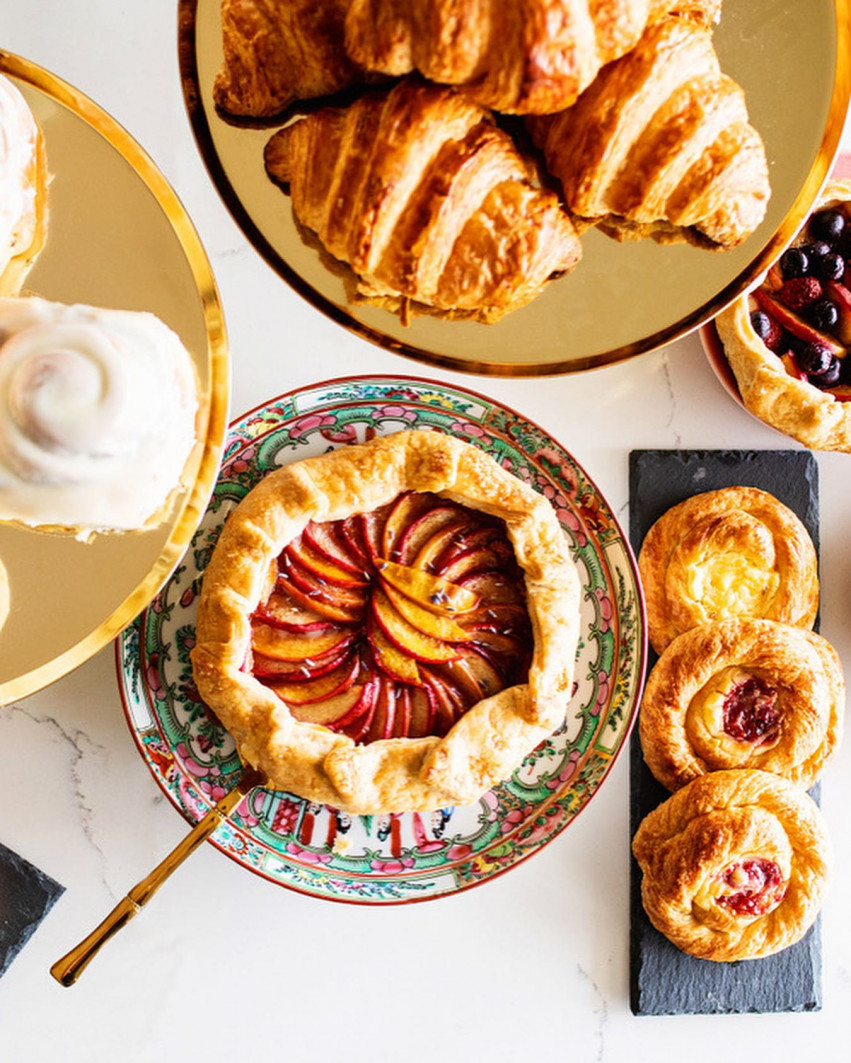 #3. Boom Town Creamery
Securing an impressive #3 spot on the list of the top 10 sweets in OKC is the delightful Boom Town Creamery. This ice cream parlor stands out with its mouthwatering flavors and an irresistible feature—their homemade waffle cones. The combination of their creamy, handcrafted ice cream and the perfectly crisp waffle cones creates a heavenly treat that is hard to resist. With a wide range of flavors, including classic favorites and inventive creations, Boom Town Creamery offers something for everyone's taste buds.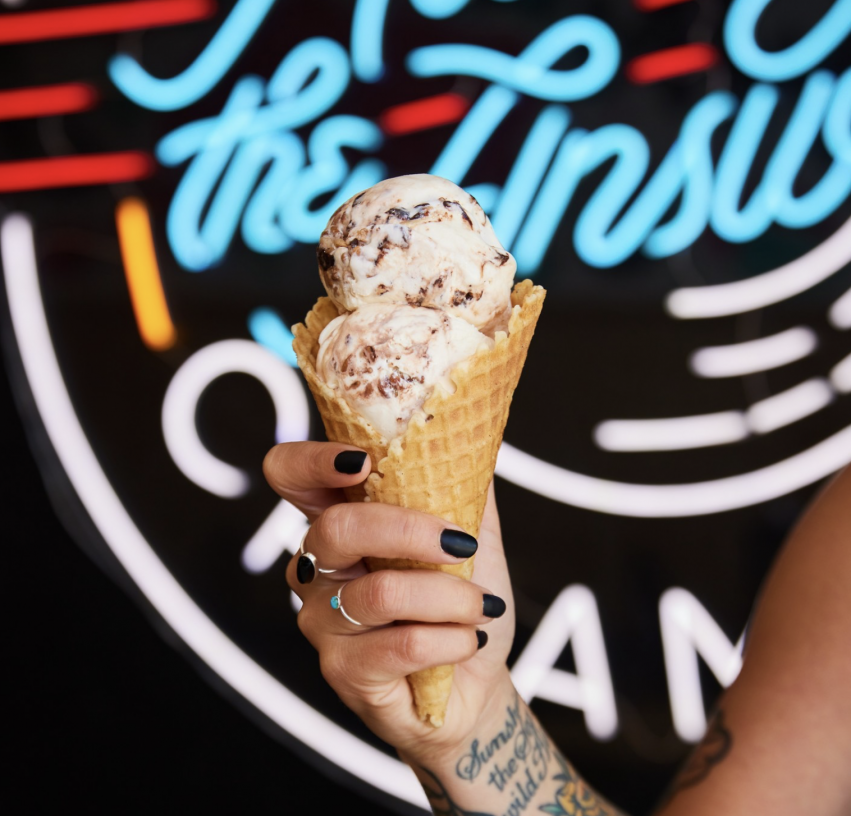 #2. Ganache Patisserie
Claiming the impressive #2 spot on the list of the top 10 sweets in OKC is none other than Ganache Patisserie. This French-inspired patisserie transports visitors to a world of decadence with its exquisite array of pastries and desserts. Ganache Patisserie is renowned for its impeccable craftsmanship and attention to detail, evident in every delectable creation. From delicate macarons to flaky croissants and indulgent chocolate cakes, each treat is a work of art that tantalizes both the eyes and taste buds.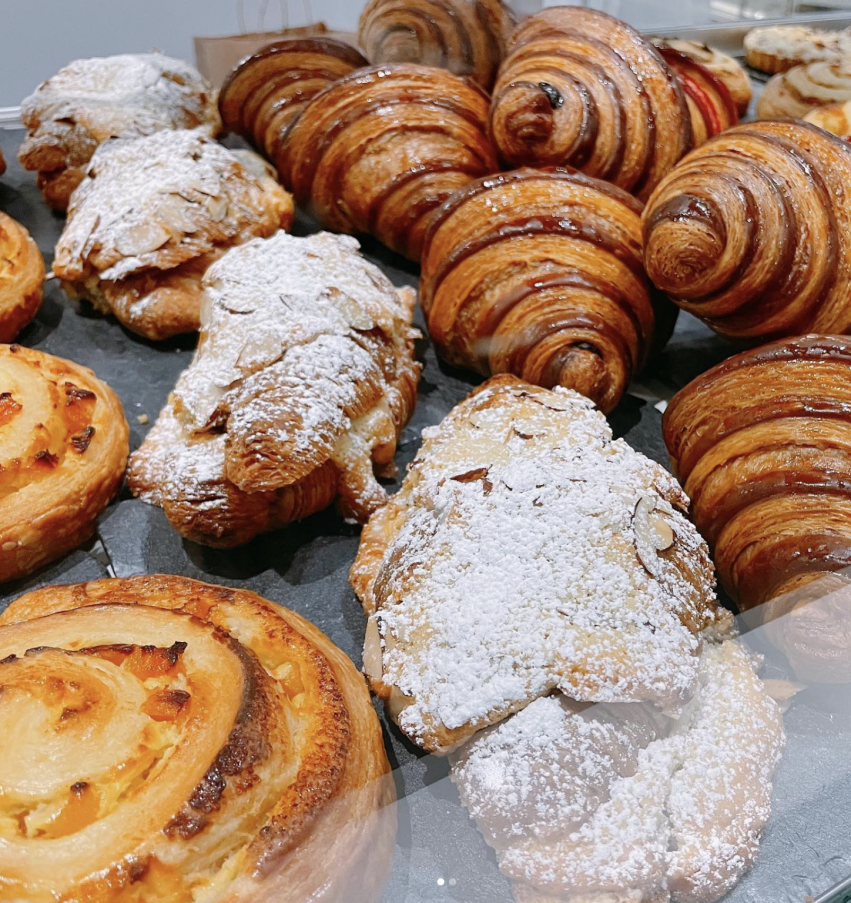 #1. Harvey Bakery
Taking the well-deserved crown at the #1 spot on the list of the top 10 sweets in OKC is the incomparable Harvey Bakery. This local gem has won the hearts of dessert enthusiasts with its extraordinary range of baked goods. From flaky pastries to divine cakes, Harvey Bakery offers a delectable selection that is unrivaled in taste and quality. With friendly service and a stylish atmosphere, Harvey Bakery is a must-visit destination for anyone with a sweet tooth in OKC.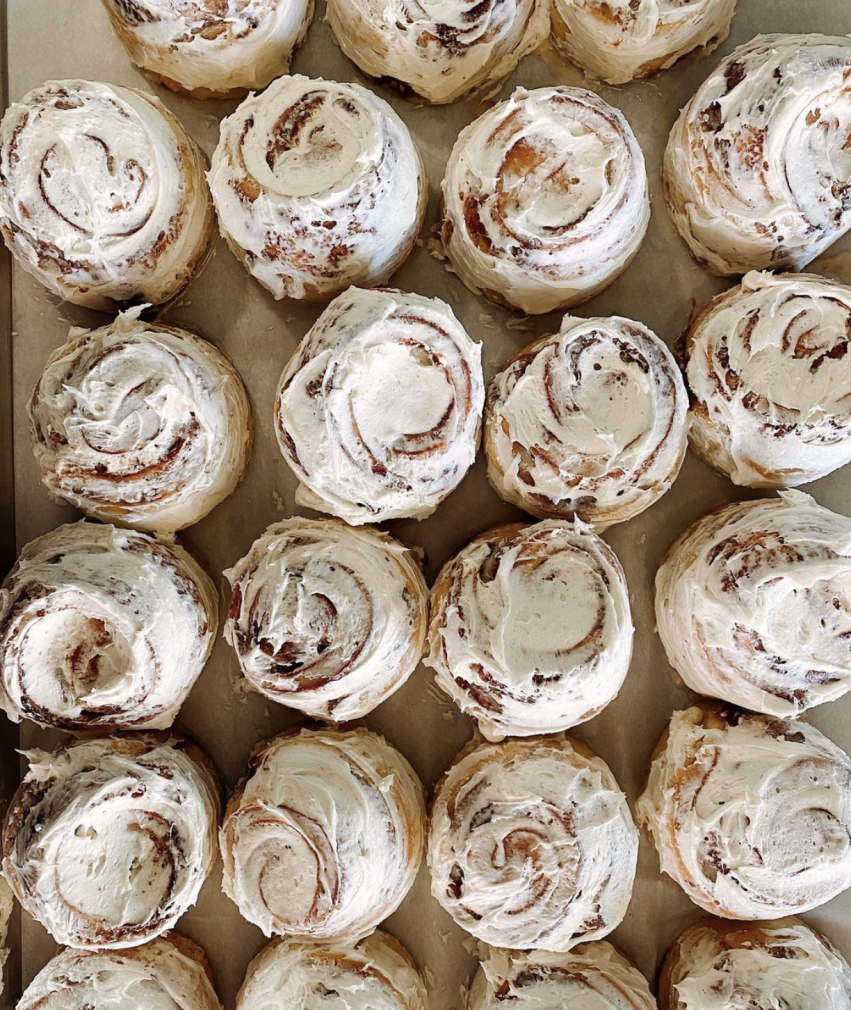 Looking to buy or sell a home? Let's talk!
It's no secret that the buy and sell process is tricky and stressful — especially in this real estate market! But we're here to help. Contact us today, and let's get started.
Let's Talk