Top 10 Spots Within Walking Distance From Lower Scissortail Park
Expanding Downtown OKC
It's an exciting time for Downtown OKC with the expansion of Scissortail Park and its grand opening right around the corner! Set to open on September 23rd, Lower Scissortail Park features a walkway that leads pedestrians from Downtown OKC, across the Skydance Bridge, all the way to the Oklahoma River and the Oklahoma River Trails. Lower Scissortail park contains walking trails, green space, pavilions, sports courts and concessions.
See our picks for the top 10 spots within walking distance from Lower Scissortail Park below. ↓
Image courtesy of: OKC Talk
#10. The Oklahoma River - Boathouse District
Along the Oklahoma River, the Boathouse District is the place where water and outdoor adventures meet. Enjoy a wide range of activities from rowing, paddling, kayaking, bike riding, whitewater rafting, floating cinema nights and more! This district offers something fun for all ages.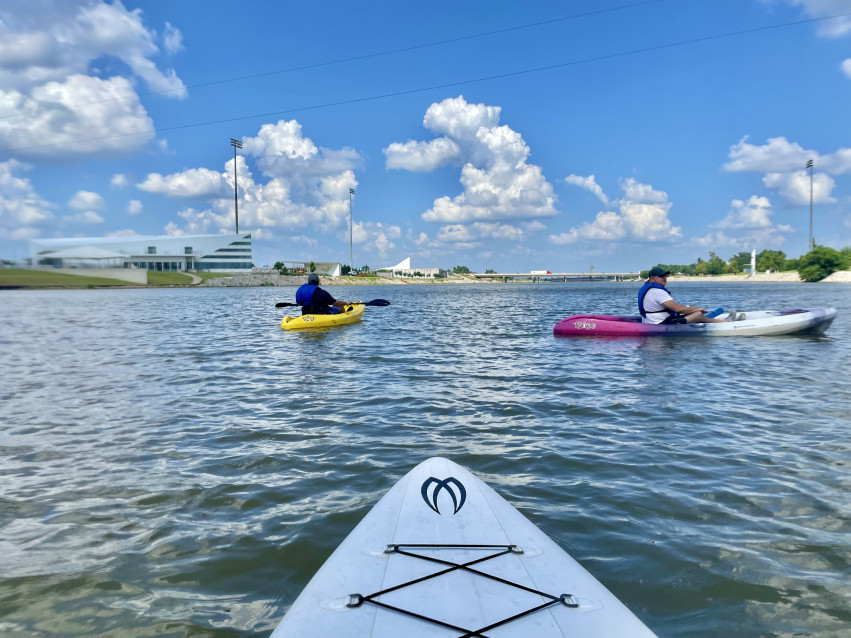 #9. Paycom Center
The Paycom Center is downtown OKC's hub for all things Thunder basketball, concerts, performances and more. Whether it's the action of an NBA basketball game or the excitement of a live concert or world-class event, more than one million guests create memories each year at Paycom Center.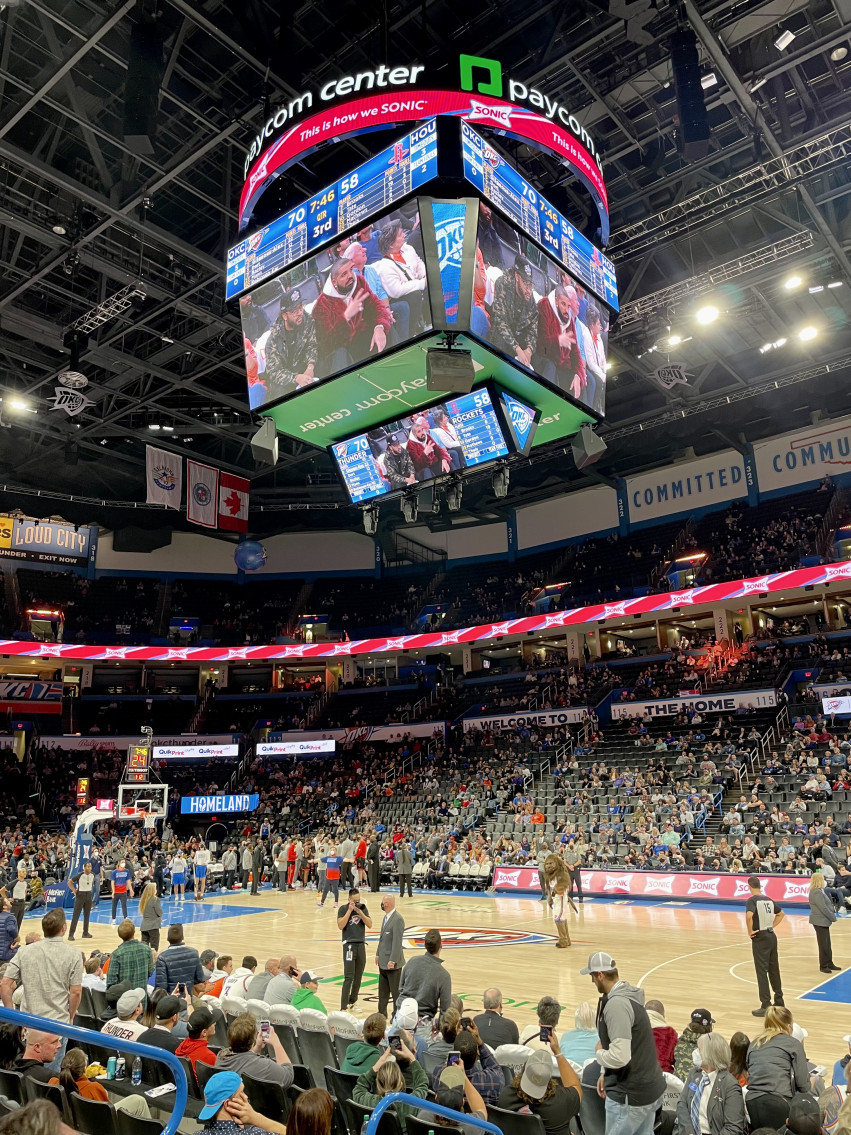 #8. John Rex Charter School
John Rex Charter School is an award winning, National Blue Ribbon, school serving the Downtown community with grades Pre-K through 8. John Rex offers a one-of-a-kind, quality learning experience in the heart of Downtown OKC.
Image courtesy of: National Blue Ribbon Schools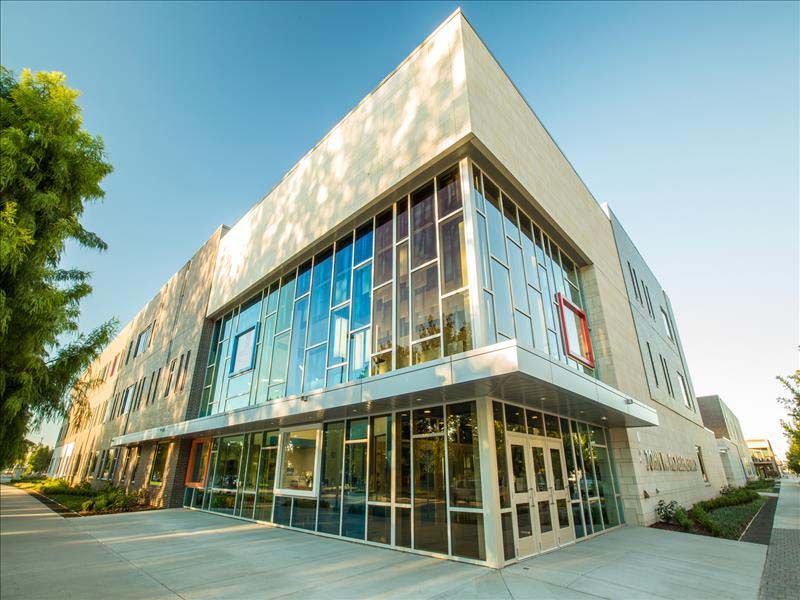 #7. Social Capital
Social Capital is a self-proclaimed Craft Beer Destination located on the western edge of Scissortail Park. Enjoy its selection craft beer, cocktails, wine and delicious fare as you take in some of the best views of OKC.
Image courtesy of: Social Capital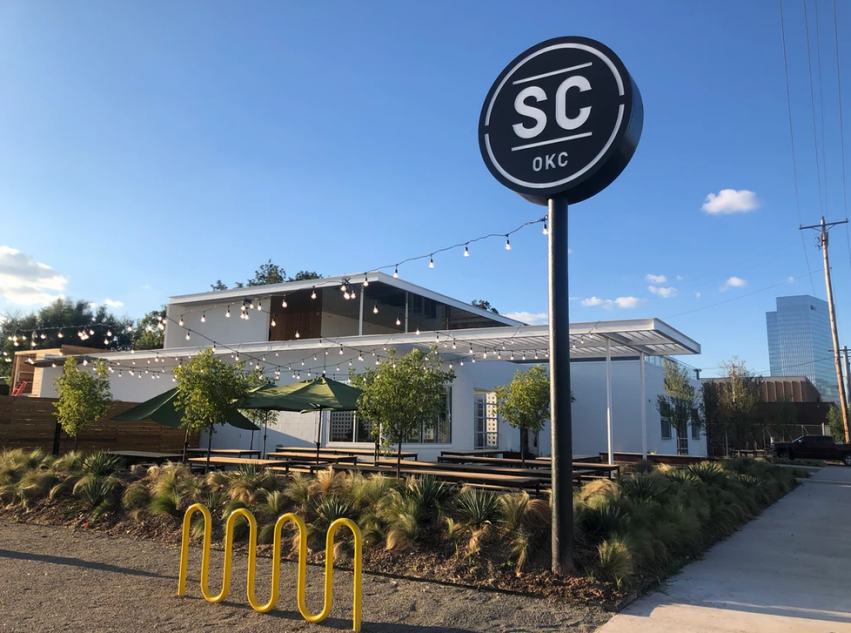 #6. Omni Hotel
Omni Oklahoma City Hotel is a true entertainment and culinary-forward destination while paying homage to the heritage and modern progress of the city. Even if you are not a hotel guest, day passes to the Omni Rooftop Pool are available to purchase and offer stunning views over Scissortail Park. After your swim, enjoy a bite to eat downstairs at OKC Tap House or a craft cocktail from the bar!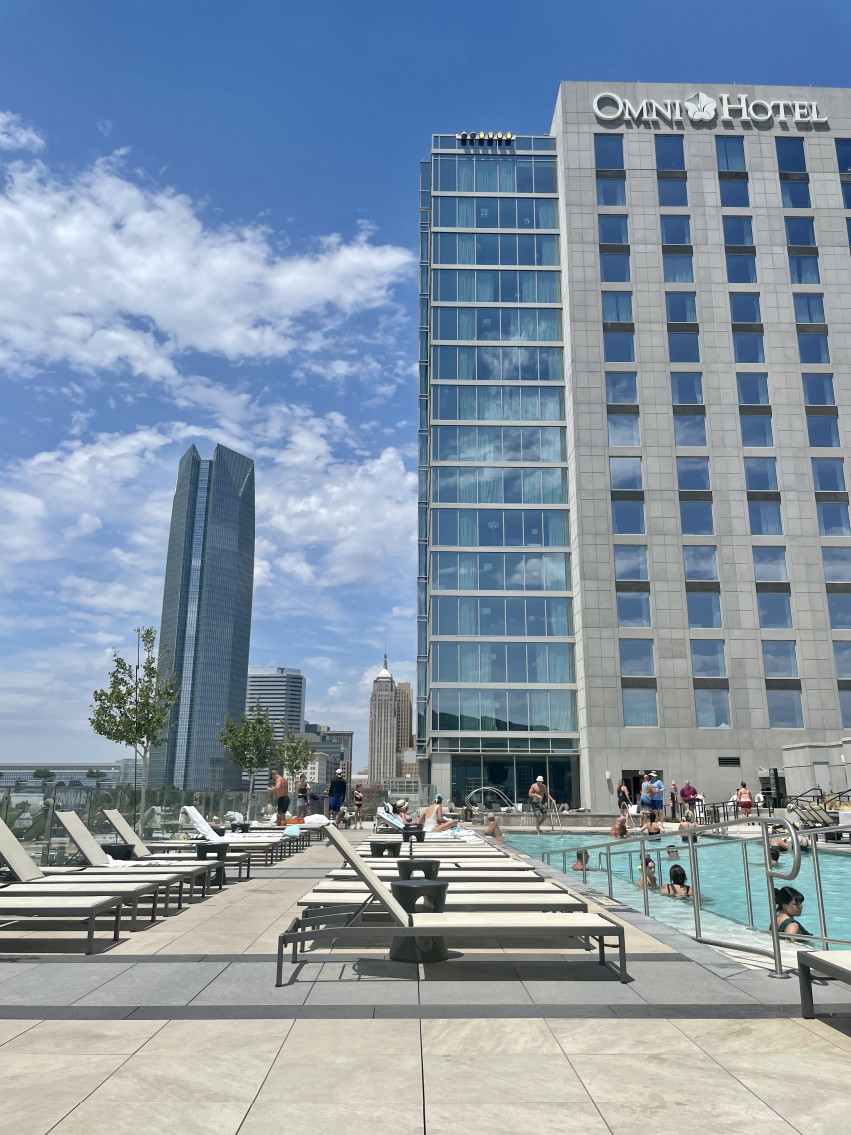 #5. Oklahoma River Trails
The Oklahoma River Trails provide a smooth, level pathway through Downtown OKC along the Oklahoma River - perfect for biking or walking! The trail begins at SW 15th St / Meridian Avenue and meets the Bricktown Canal Trail at Regatta Park.
#4. Bricktown Canal
The Bricktown Canal is a popular downtown destination for tourists and locals alike and is a starting point for the Oklahoma River Trails. The Bricktown district is home to more than 45 restaurants, bars, and retail shops, along with family-friendly attractions, a plethora of public art, museums, galleries, and even an urban beach for summer fun. Enjoy a water taxi ride or a stroll along the canal, a horse drawn carriage ride and more!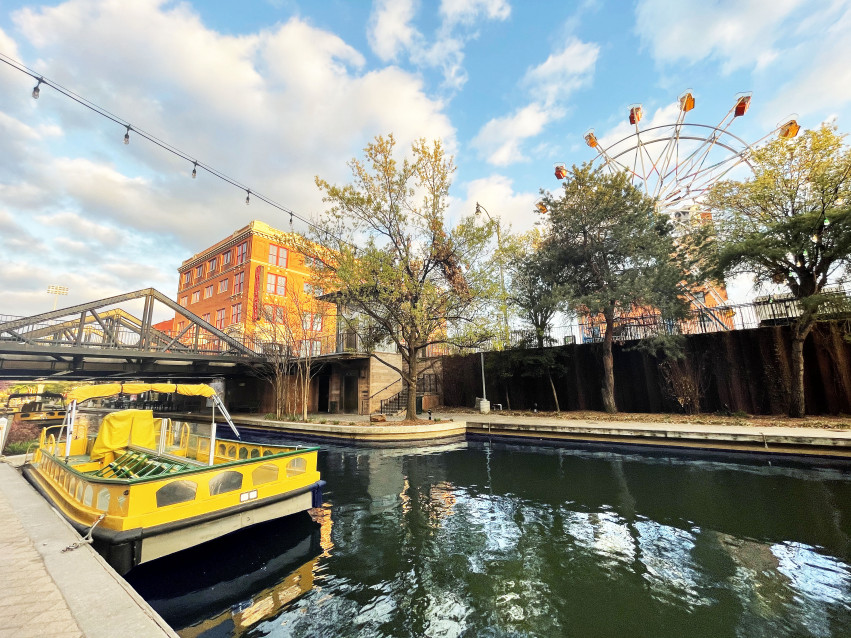 #3. Myriad Botanical Gardens - Crystal Bridge
Myriad Botanical Gardens is one of Oklahoma City's most beautiful and vibrant green spaces. Offering visitors a 15-acre, natural, escape in the heart of downtown, the Gardens are free and open to the public. As the centerpiece of the Gardens, the Crystal Bridge Tropical Conservatory includes 13,000 square feet of plant display area in two distinct climates: the Tropical Wet Zone and the Tropical Dry Zone at the north end.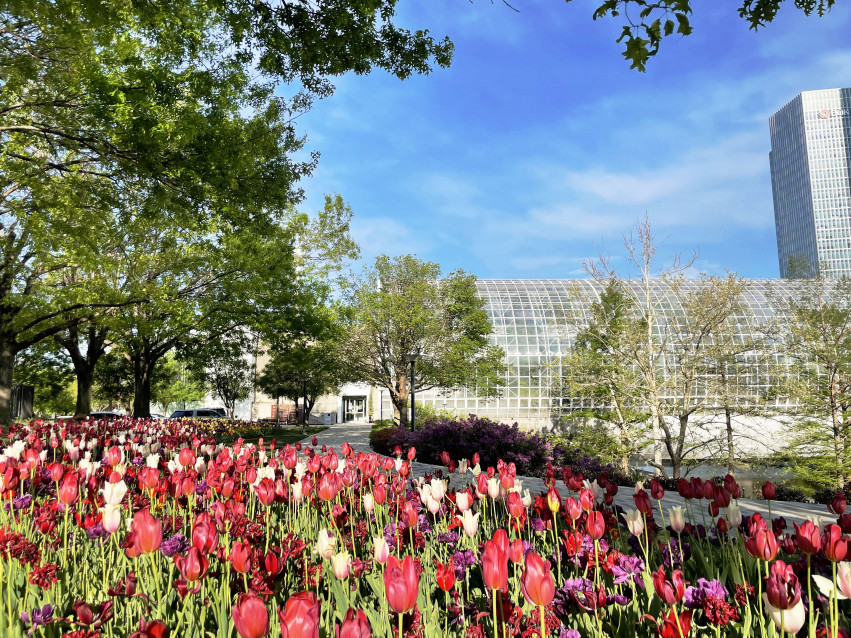 #2. Matt Hoffman Action Sports Park
This 26,000-square-foot outdoor sports park for BMX riders, skateboarders and roller bladers is the state's largest and most challenging. The bowl course features an 11-foot half pipe, 10-foot over-vert and a three-shape panda bowl. The street course includes an eight-stair, hubba ledge and handrails.
Image + text courtesy of: travelok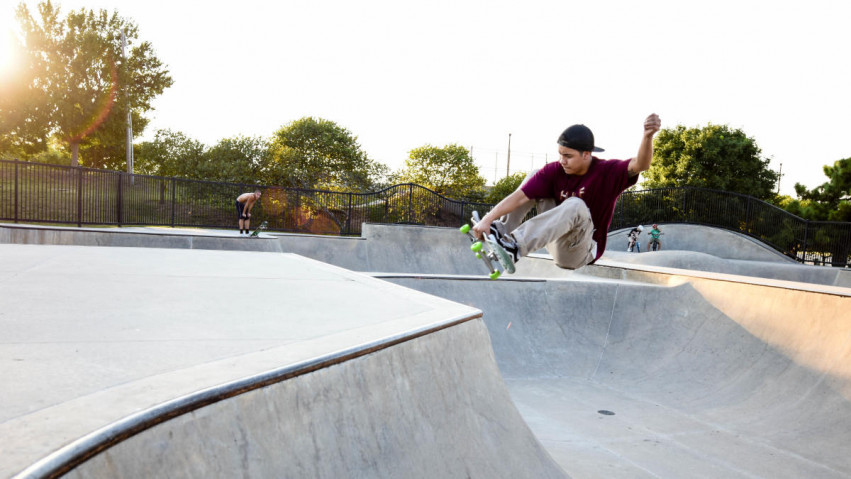 #1. Upper Scissortail Park
Cross the Skydance Bridge from Lower Scissortail Park, and you'll find yourself in the heart of OKC at Upper Scissortail Park. This area of the park features a roller skating rink, farmer's markets every Saturday morning, food trucks, SPARK, pedal boat, canoe and kayak rentals - and more!
Image courtesy of: Scissortail Park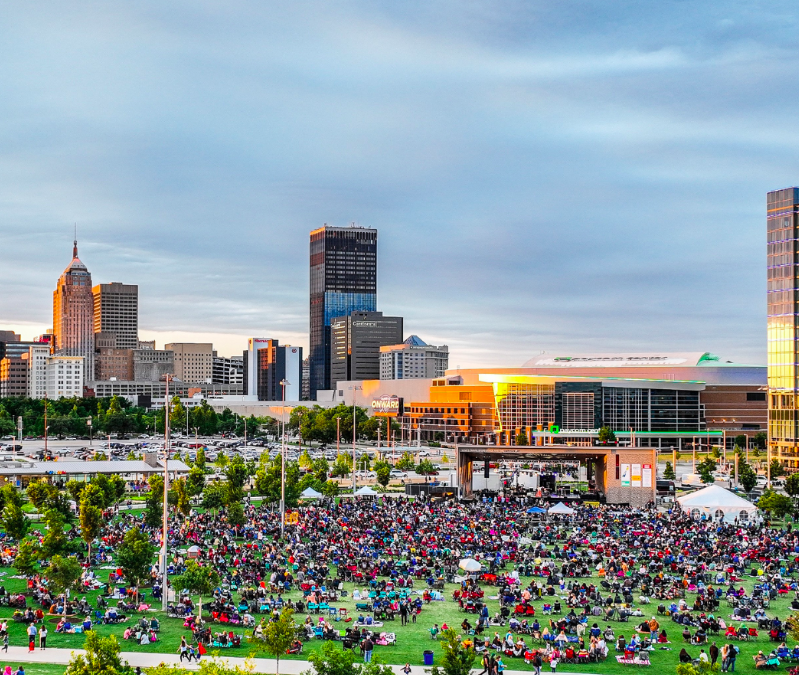 Development Opportunity at Lower Scissortail Park
Verbode is offering an exciting opportunity to own 25 vacant lots bordering the western edge of Lower Scissortail Park. These lots are DTD-2 zoned and qualify for TIF financing. They provide an excellent possibility for mixed use development.