Top 10 Flowering Trees and Shrubs for Spring in OKC
#10. Pear Tree
Pear blossoms first appear on the dark brown branches of the pear tree as small, oval to oblong, tightly closed green buds. As the weather becomes warmer in the spring, the buds open, uncurling broad and flat, white petals.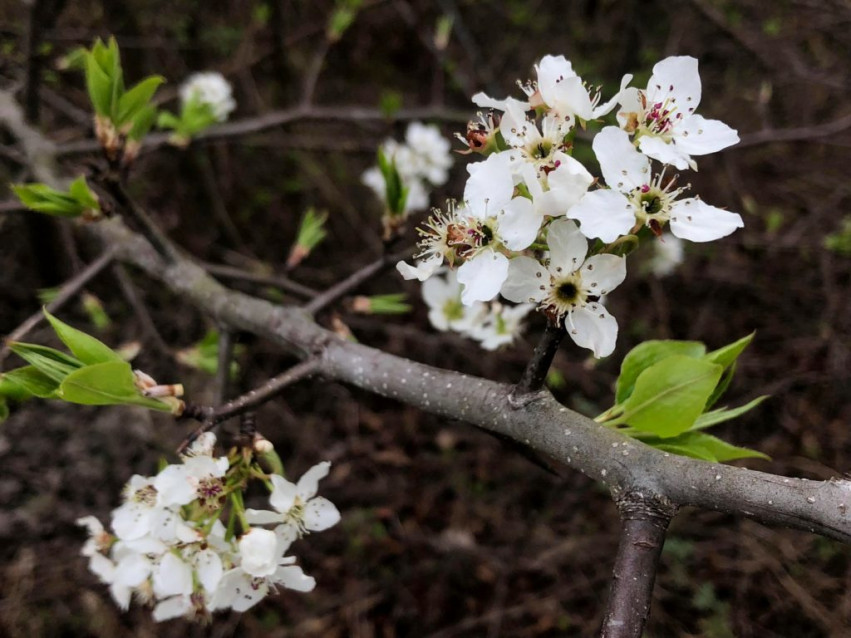 #9. Flowering Quince
Flowering quince are one of the first shrubs to bloom in early spring. The branches are loaded with blooms before they leaf out. They're also hardy, tough, long-lasting and super easy to grow. Don't be surprised if butterflies and hummingbirds start coming around more.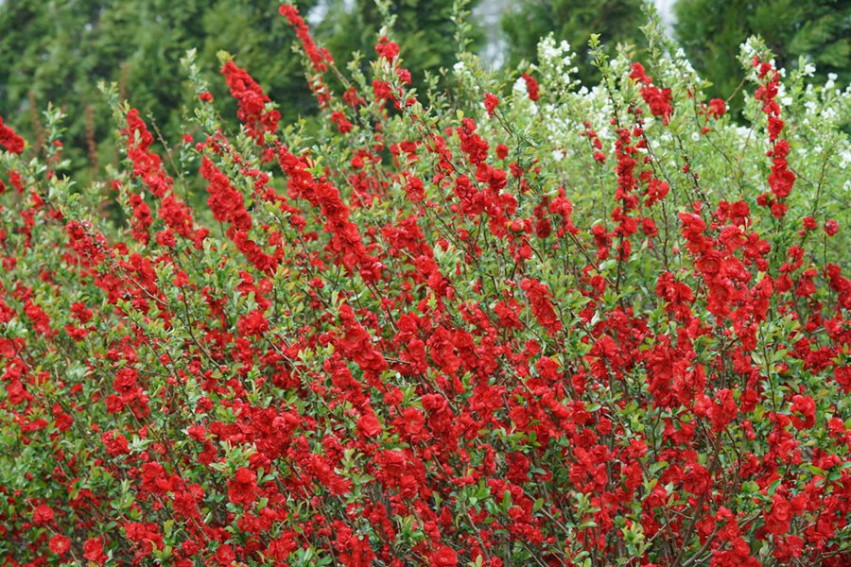 #8. Forsythias
Forsythias are flowering shrubs that belong to the olive family. These low-maintenance, fast-growing shrubs feature an upright, arching form and are known for their long branches that fill with brilliant yellow blooms early in the spring. The flowers precede their leaves, which means you get a good look at the blooms with no foliage to block your view.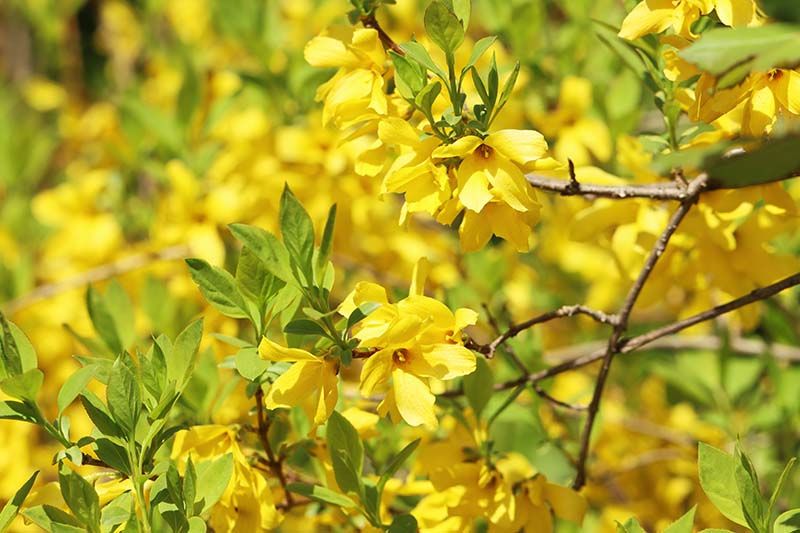 #7. Apricot Tree
Apricot trees are early bloomers - as they show their first sign of buds in late winter / early spring. Apricot trees first bloom as tightly closed green to crimson buds along dark grey-brown branches and grow singularly or in pairs. As the flowers unfold from the bud, the petals are primarily white, sometimes tinged with a light pink to red hues, and in the center of the blossom, there are several slender stamens tipped with yellow pollen. Apricot blossoms offer a faint aroma and have a mildly sweet, floral, and fruity flavor with almond, vegetal, and nectar-like nuances.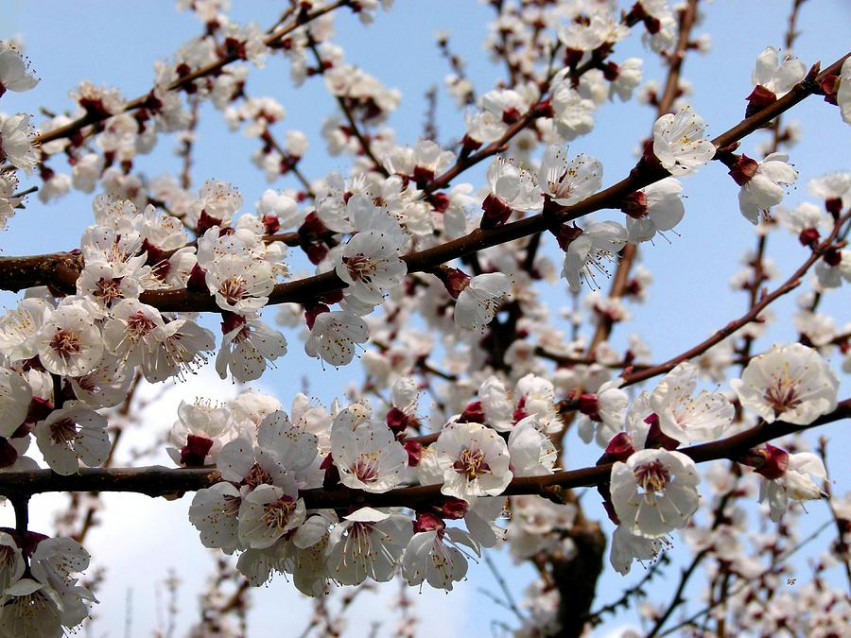 #6. Korean Spice Viburnum
Korean Spice Viburnum is a favorite spring bloom that produces large clusters of waxy pink flowers, which fade to white. Their bright red berries fade to black in the fall and their leaves become burgundy / red. Plant this shrub near windows and outdoor patios to enjoy their delicious fragrance.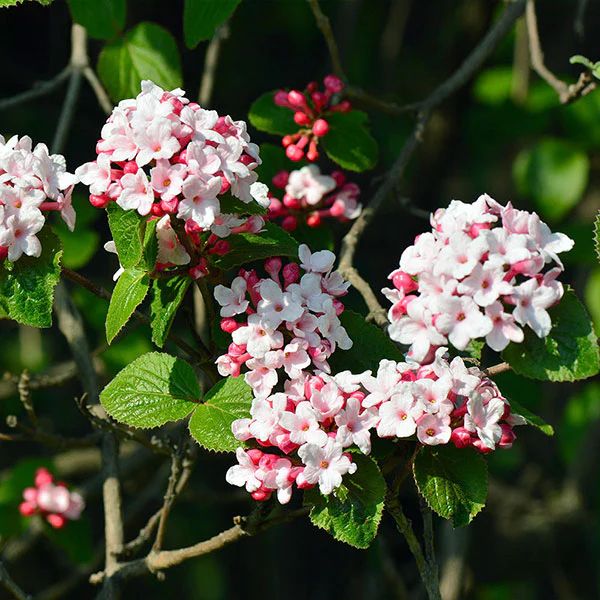 #5. Crabapple Tree
This tree produces stunning pink and white blooms with red leaves. The Spring Snow Crabapple (pictured) does not produce a fruit, unlike most crabapple trees. The Spring Snow Crabapple tree is beautiful throughout the year - with blooms in early spring, dark leaves which turn yellow in the fall and a striking oval silhouette in winter.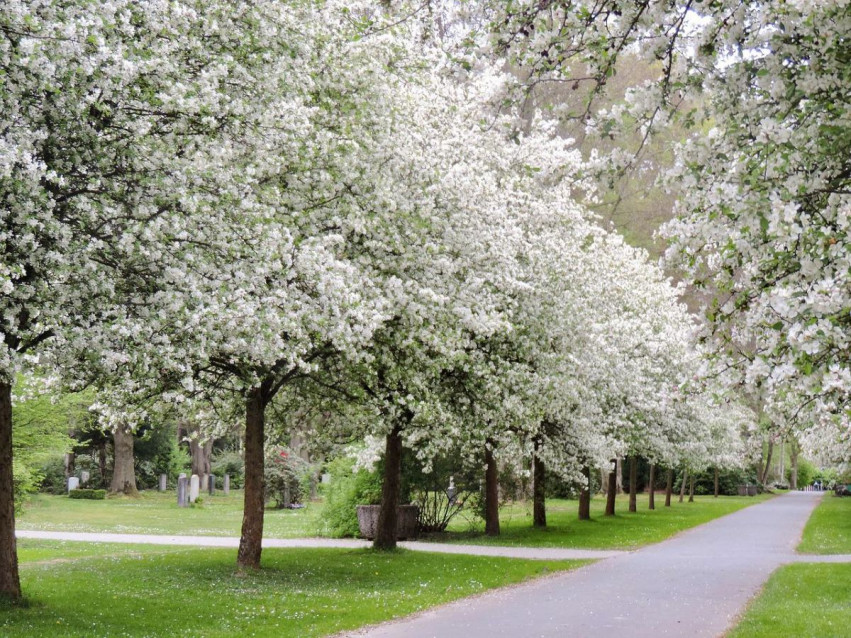 #4. Saucer Magnolia
The Saucer Magnolia tree produces several large pink blooms before falling out. This fragrant, early-spring blooming tree thrives in moist soil and full sun.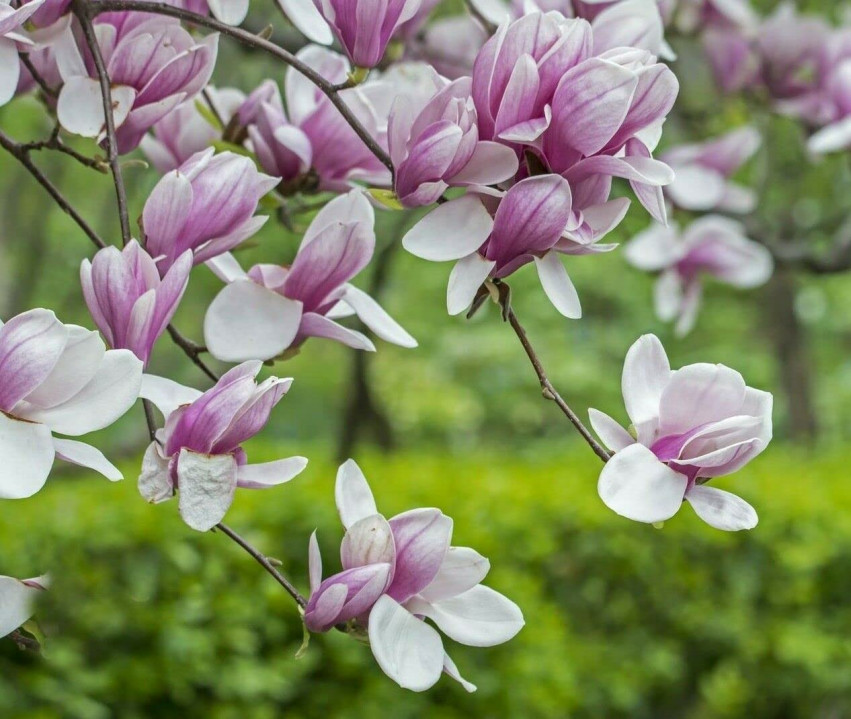 #3. Cherry Tree
Cherry Trees provide fantastic blooms and weeping varieties to - white and pink blooms, red leaves. "Weeping cherry trees (pictured) are a favorite centerpiece in landscape beds of mine." - Tim Lloyd, Echelawn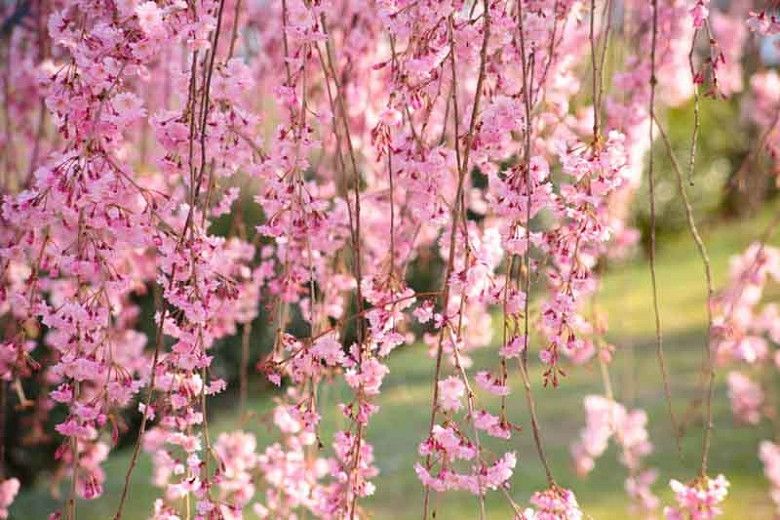 #2. Peach Tree
Peach trees that produce full fruit and ornamental ones such as the Bonfire Patio Peach Tree (pictured) have showy blooms. Some peach trees are green where others are purple leafed. Dwarf varieties make good ornamental trees for landscape beds.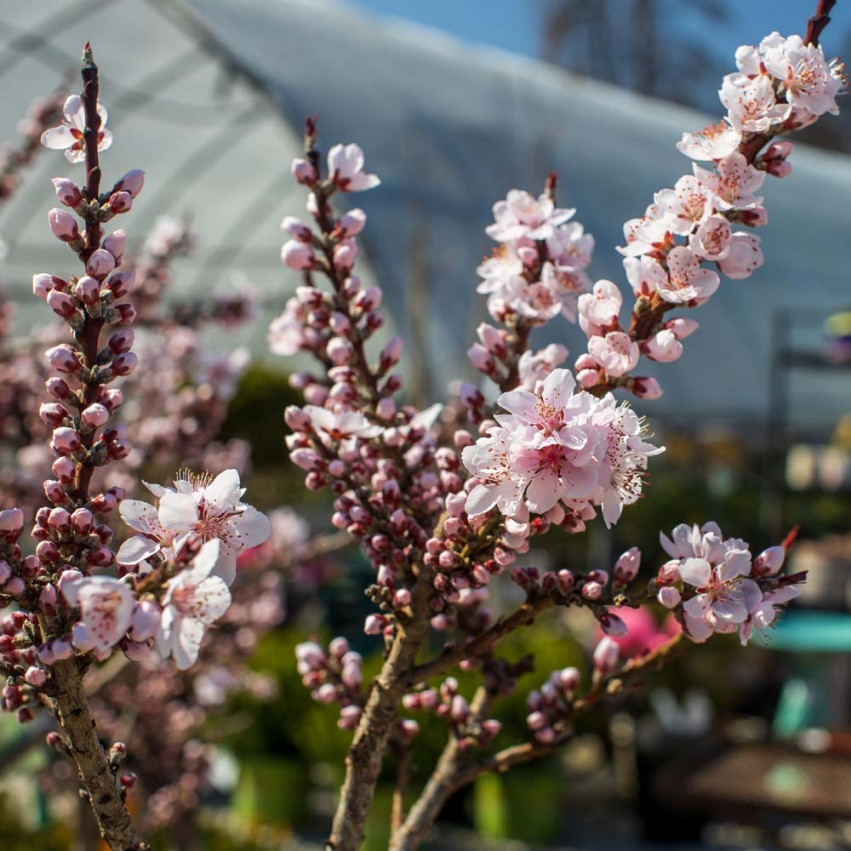 #1. Oklahoma Redbud Tree
The Oklahoma Redbud Tree is a traditional favorite for both their early spring blooms, round leaf shape and ornamental use. They fare best if planted as a canopy tree but many are planted in full sun.