Moody Interiors That We Love
Paint. It. Black.
This oh-so-chic kitchen is filled with black tile, black cabinets and is flooded with natural light. Who knew tiling your kitchen from floor to ceiling in black subway tile could still feel cozy?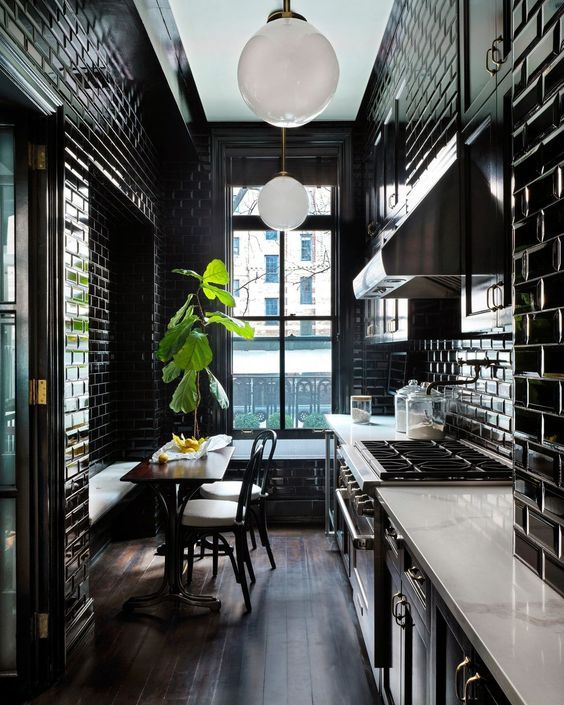 The Dynamic Duo
Don't be scared to pair blacks and browns. This home is the perfect example of how matte black goes so well with rich neutrals. #swoon.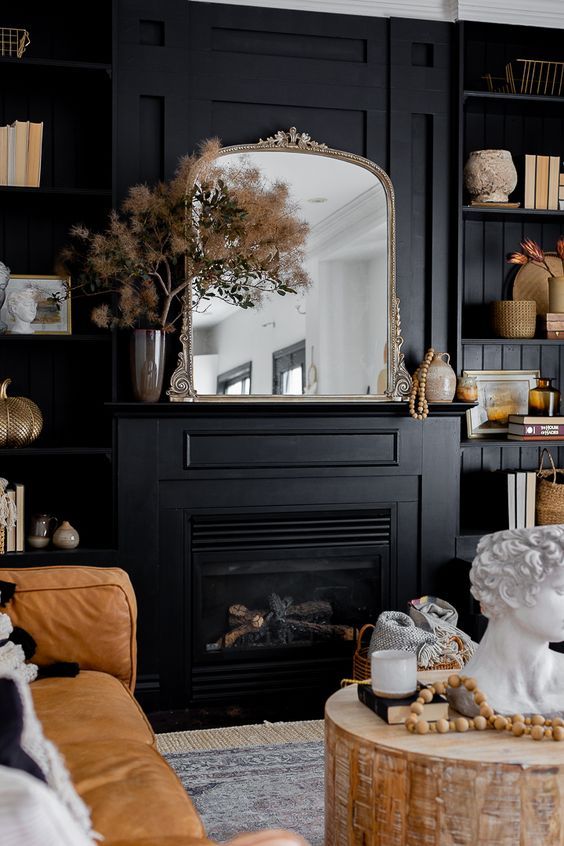 Zen, But Make It Moody
This moody bathroom makes us feel like we're in a Scandinavian spa. The sauna-like ceiling and wooden accessories pair really well with the dark aesthetic.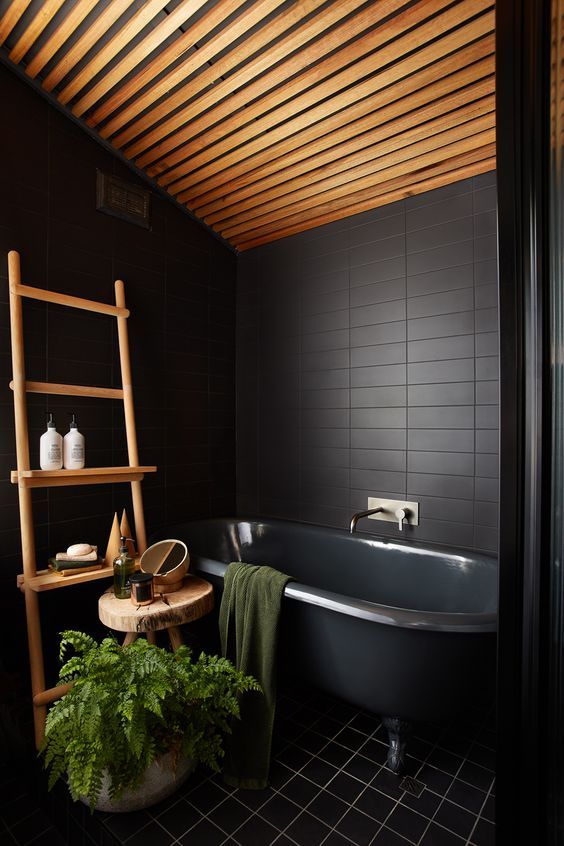 Pop Of Color
We love the pops of green found throughout this moody room.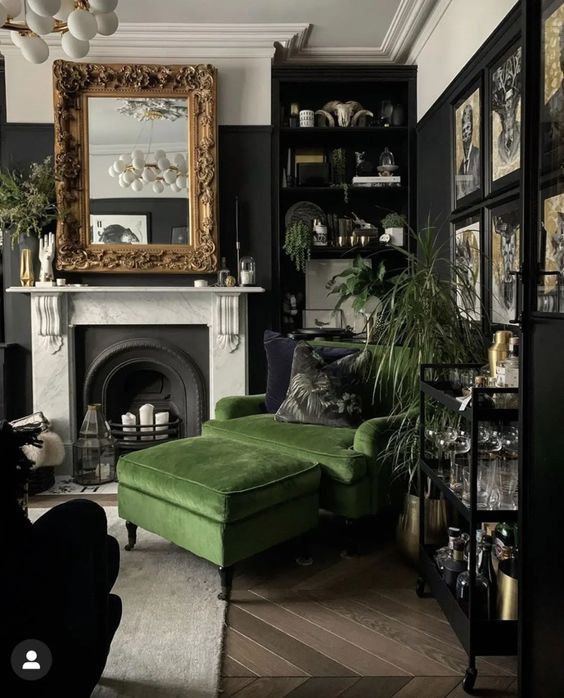 Earth Tones
Incorporating darker earth tones is a great way to achieve the ~moody~ vibe without taking the full leap to black. Paired with a lighter flooring tile, it creates the perfect balance.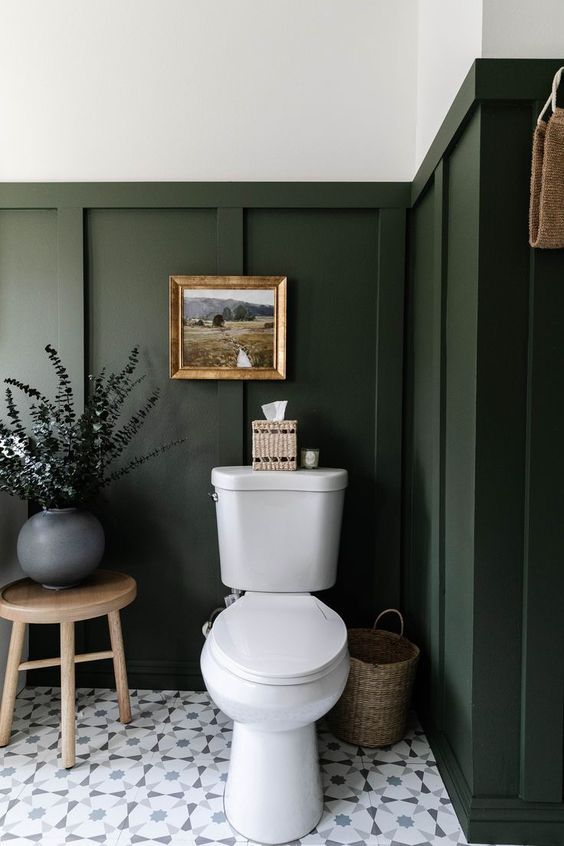 Gallery Wall Love
We love a gallery wall that incorporates the room's color palette.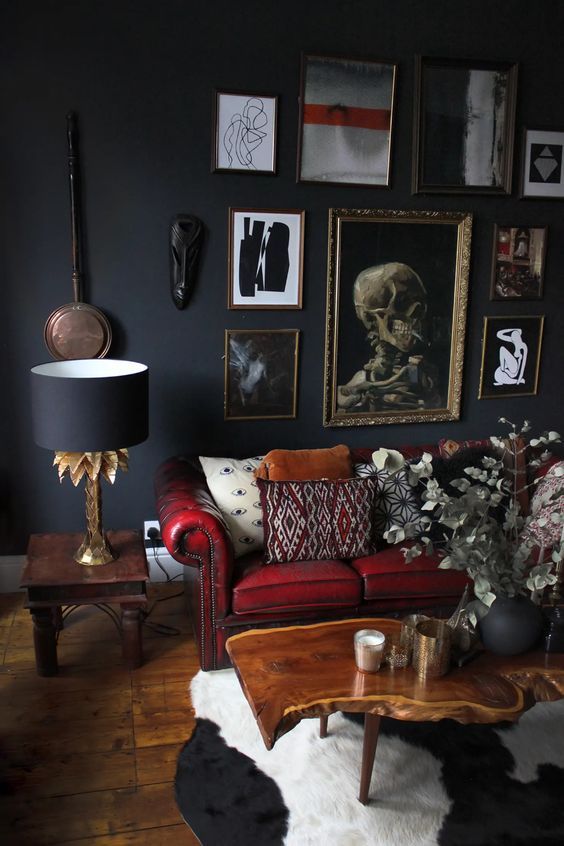 Wallpaper #goals
Dark wallpaper is a great way to beautify your bathroom, while showcasing some personality. Here, it's paired perfectly with a matte black paint and stunning golden hardware.