Market Snapshot - Week Three of December 2019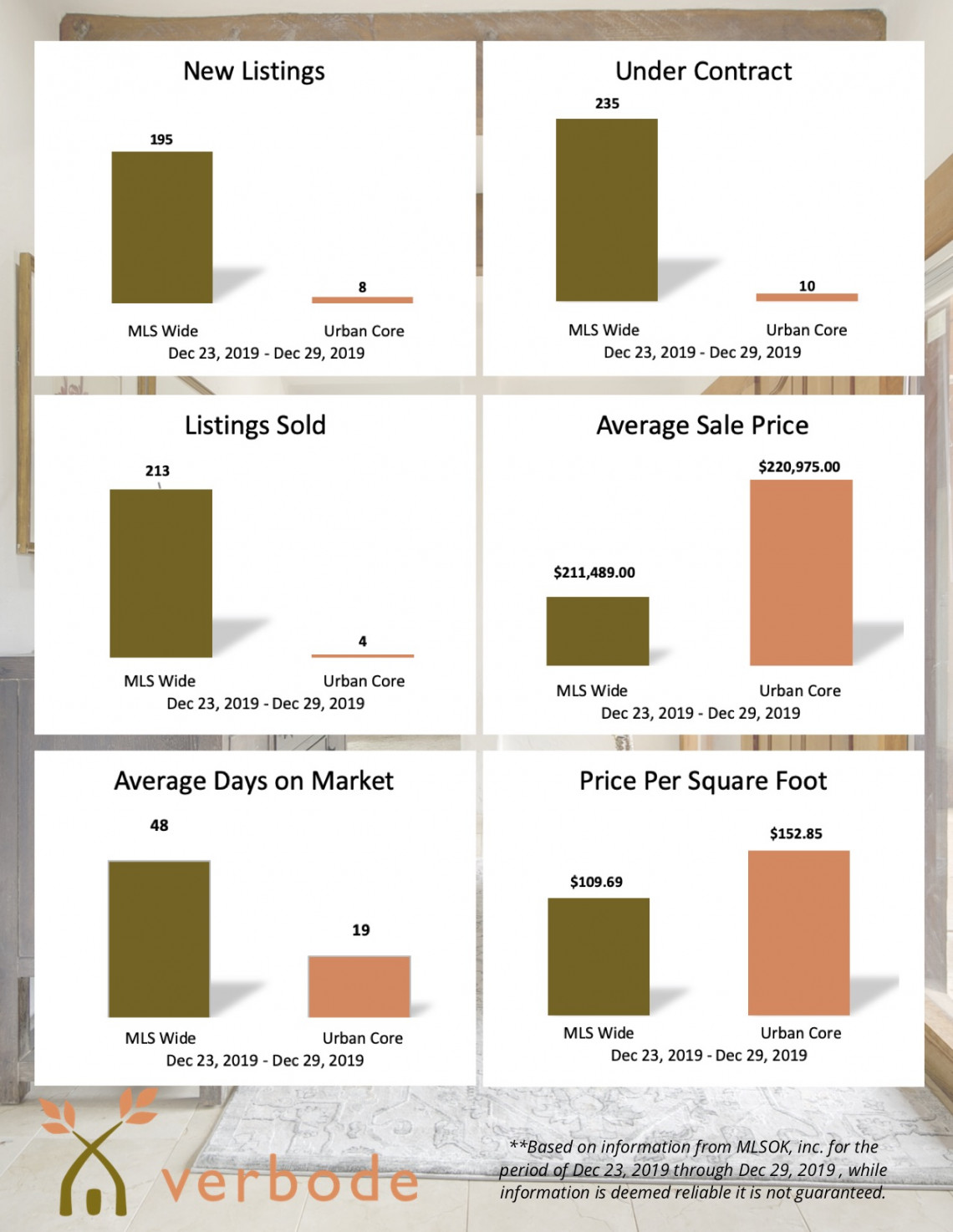 Market Snapshot in Review
The week of Christmas has come and gone. Most of you this week are skiing down snowy slopes, stowing away your holiday decor, reflecting on the year past and looking ahead to a new year. But, those selling homes last week had a different story to be told. While Santa was delivering presents from home to home, real estate agents were delivering contracts and yard signs.
Across Oklahoma, 195 properties went up for sale last week while he Urban Core listed 8 new properties. Buyers in all areas put 235 properties under contract with 10 of those being in the Urban Core. In my opinion, when a buyer needs a home, not even the holidays will stop them from making a deal.
Compared to previous weeks still consistent with pricing. The Urban Core still brings higher prices than the rest of the MLS. Sellers in the Urban Core are receiving an average of $154 per square foot while the rest of the MLS brings an average of $109.
If you are thinking about selling your home, keep in mind that buyers are still taking advantage of low interest rates. While the winter doesn't see the rush of sales that the summer does, buyers are out and they are serious. What questions do you have about listing your house? Our agents are happy to counsel you on getting ready to make any move.