Top 10 DIY Fall Decor Trends
10. Mason Jar Candle Holder
Mason Jar crafts are always a good idea. This is a simple and inexpensive way to display your collection of fall candles or tea light candles. Find a tutorial here.
You'll need: mason jars, leaves, Mod Podge, a paintbrush and candles.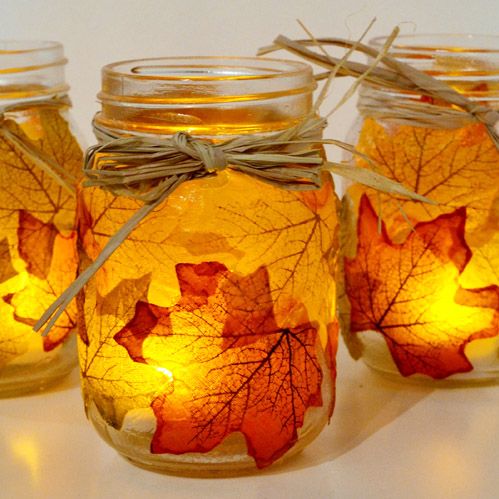 9. Toilet Paper Pumpkins
Show your bathroom some love with this fun and simple way to display your TP. Find a tutorial here.
You'll need: toilet paper, fabric squares, cinnamon sticks and eucalyptus leaves.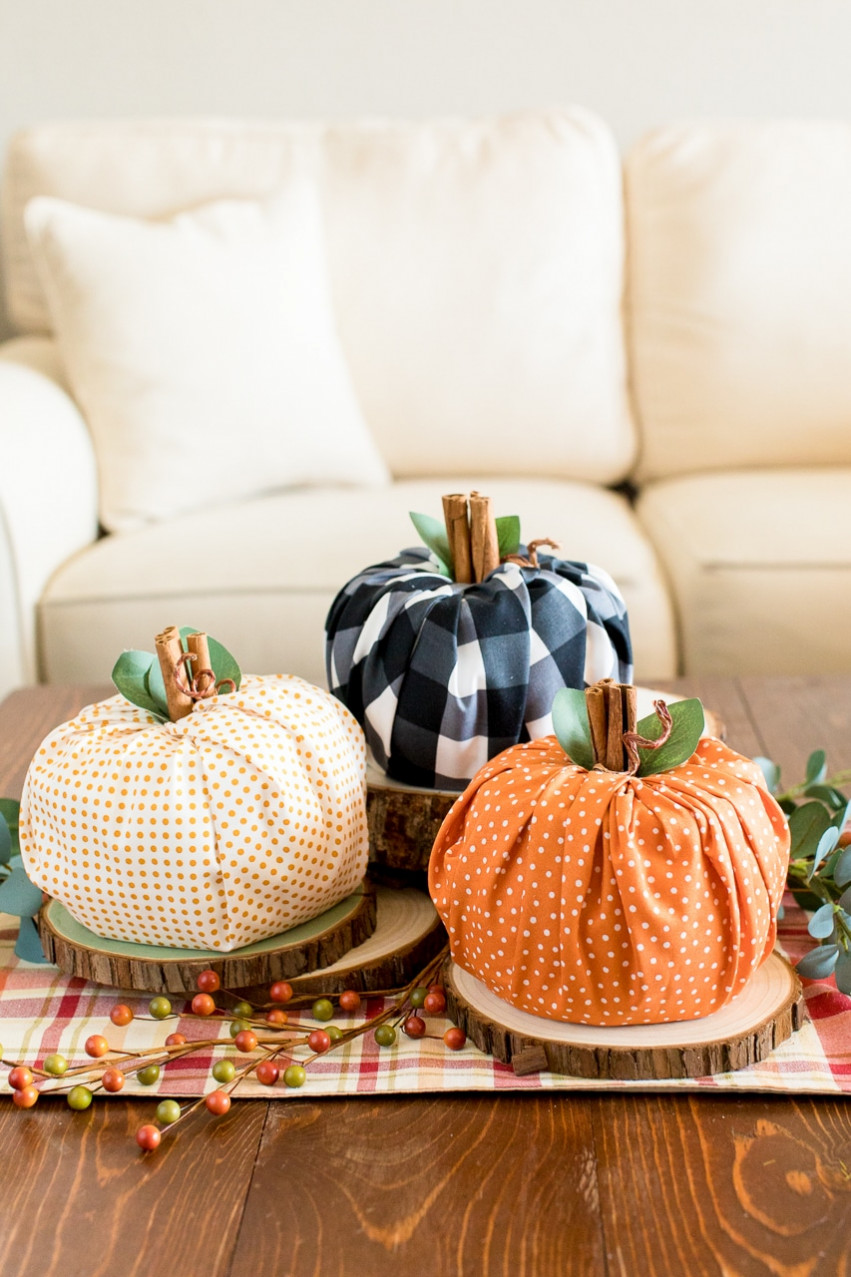 8. Pumpkin Porch
Decorating your front porch with fall themed goodies is one of those things that will never go out of style. How about decorating with locally grown pumpkins and flowers from Katiebug's Pumpkin Patch?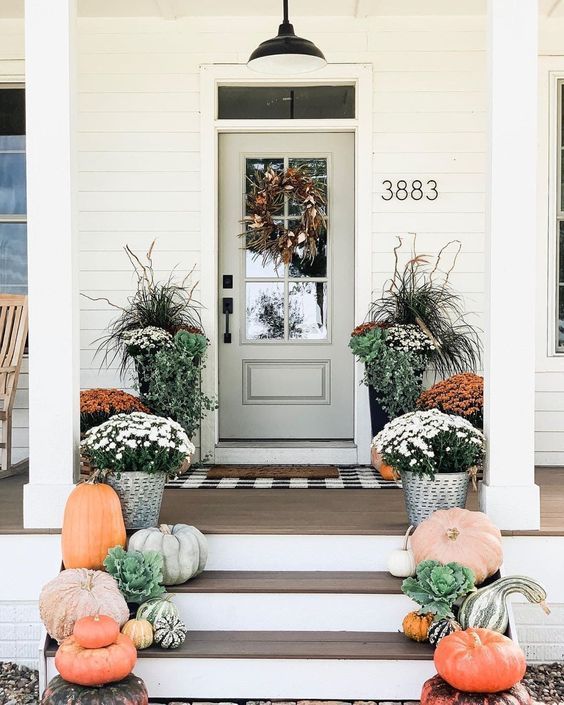 7. Hanging Wall Art
Hanging wall art is an easy way to bring all the fall vibes into your home. If you are good with a brush and enjoy painting, this one's for you! If painting isn't your jam, this exact piece can be purchased here.
You'll need: a canvas or hanging canvas, acrylic paint color of your choice, paint brushes and a stencil (optional).
6. Leaf Painting Artwork
This is a fun, family friendly DIY. You can put your own spin on the painting by making it as colorful and abstract or as minimal and clean as you'd like.
You'll need: leaves, acrylic paint color of your choice, paint brushes and paper or canvas.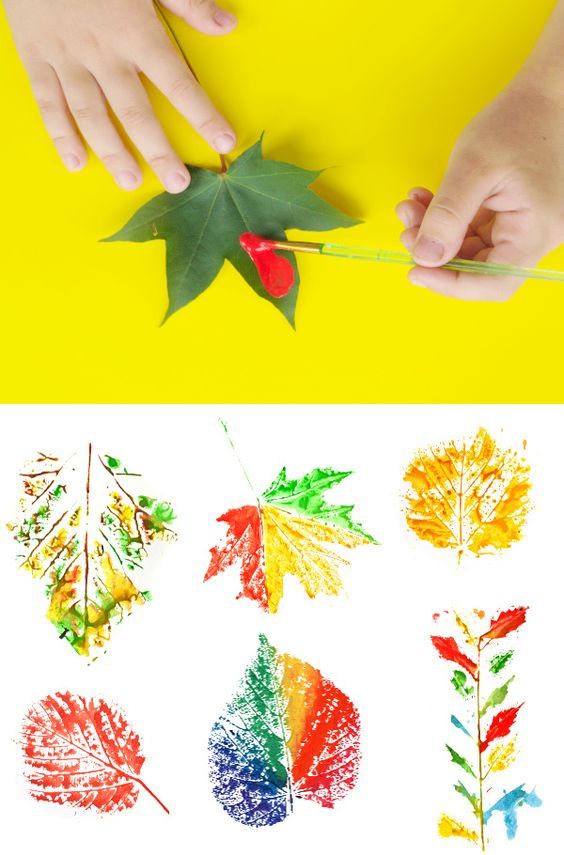 5. Wooden Sign
This is a DIY that is easily customizable to fit the aesthetic of your home. We love the idea of making a sign for each season that you change throughout the year, or just making one with a statement that works year round!
You'll need: a canvas or wooden frame, paint color of your choice, paint brushes and a letter stencil (optional).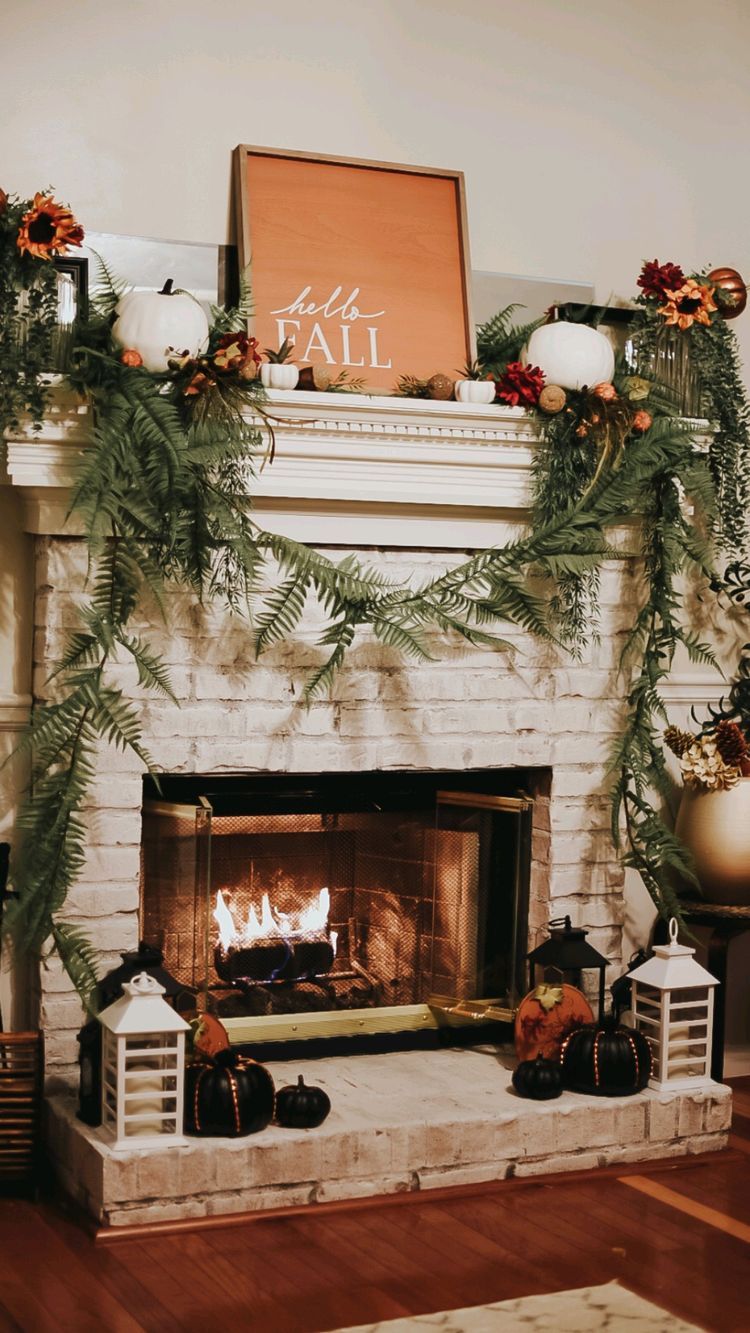 4. Pumpkin Planter
A cute and easy way to display your favorite fall flowers. Check out a video tutorial here.
You'll need: a hollow craft pumpkin, box cutter, mason jar and faux or dried florals.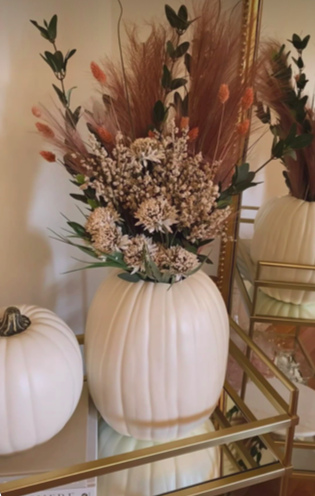 3. Hanging Installation
How gorgeous is this hanging statement piece? It would make a great addition to your fall themed mantle or an empty wall that needs some love. Check out the tutorial here.
You'll need: drill, 1x3 or 1x2 pine, rope, floral wire, scissors or wire cutters and florals.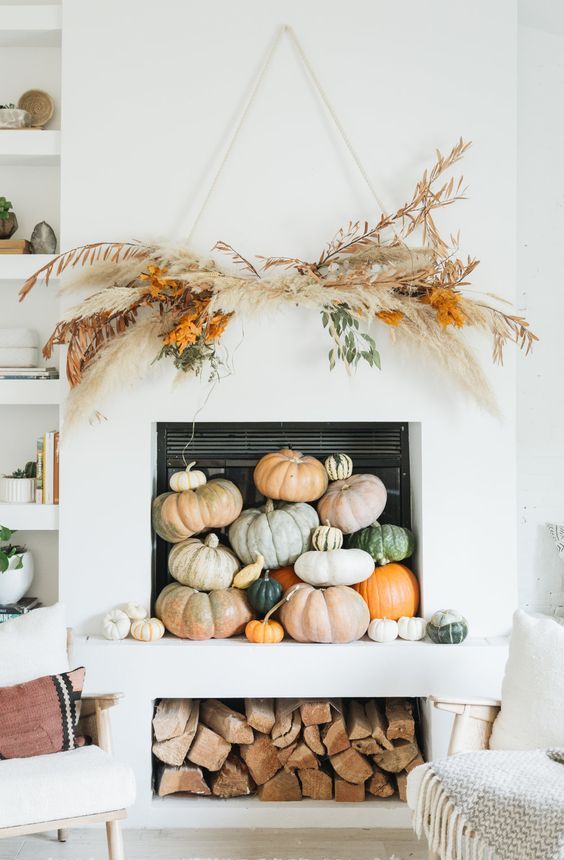 2. Pressed Leaves or Flowers
Perhaps the easiest and most beautiful DIY of them all. Pick your favorite fall leaves or flowers and display them in these minimal glass frames. How great would this look in a window? Check out this gorgeous frame from OKC's own, Blue Seven.
You'll need: leaves or flowers and a glass frame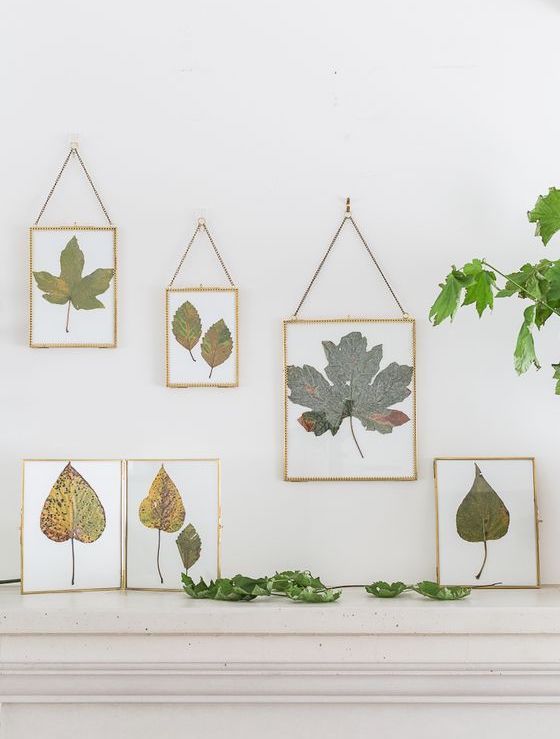 1. Marbled Pumpkins
Marbled pumpkins are perfect for those who don't want to switch up their home's color palette, but still want to incorporate some fall details. Check out this awesome - oh so easy - tutorial!
Steps:
1. Fill a plastic container 3/4 full with lukewarm water (If the water is too cold the nail polish will sink). Add about 4 or 5 drops of the nail polish color of your choice.
2. Use a wood stick to stir the nail polish on top of the water.
3. Dip a white pumpkin (real or fake) in the water and spin a bit.
4. Remove from water and dry on wax paper. Flip pumpkin after 20 mins to dry on the other side.