Top 10 Ways To Add Personality To Your Home
10. Colorful shapes for a fun accent wall
We love incorporating fun colors into our space. An accent wall with shapes, patterns, overlapping colors, etc is a unique way to bring personality into your home. If you're good with a brush + painter's tape, this will make a fun DIY.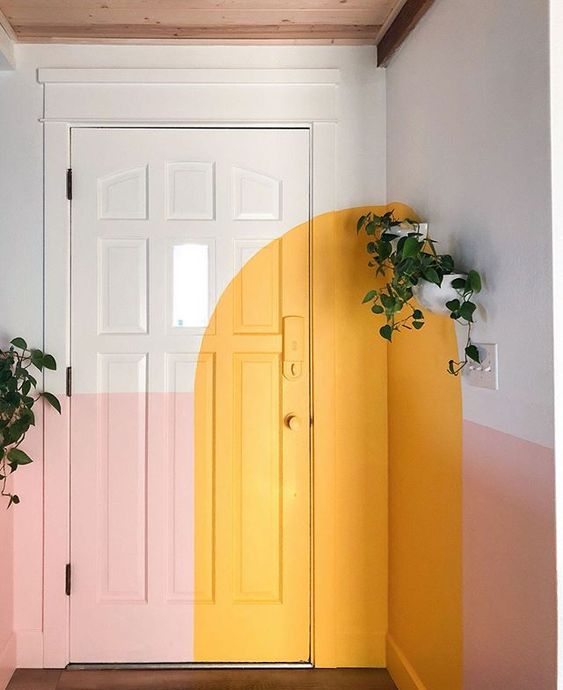 9. A single strip of wallpaper
Whether it be in your kitchen, or in another area of the house, a single strip (or two) of wallpaper is an awesome way to spice up your wall. Applied vertical or horizontal, you can reflect your personality through your wallpaper choice - plus, it makes a great statement piece on a plain white wall.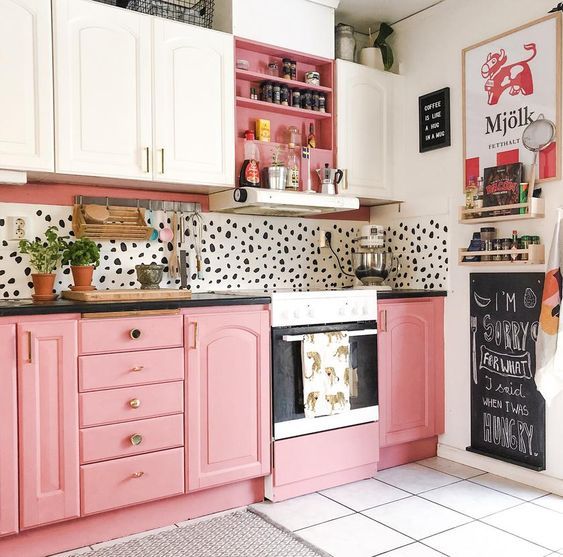 8. Colored wall stripe
Simple, but interesting and eye-catching. Who knew adding a stripe of color to your wall would look so good?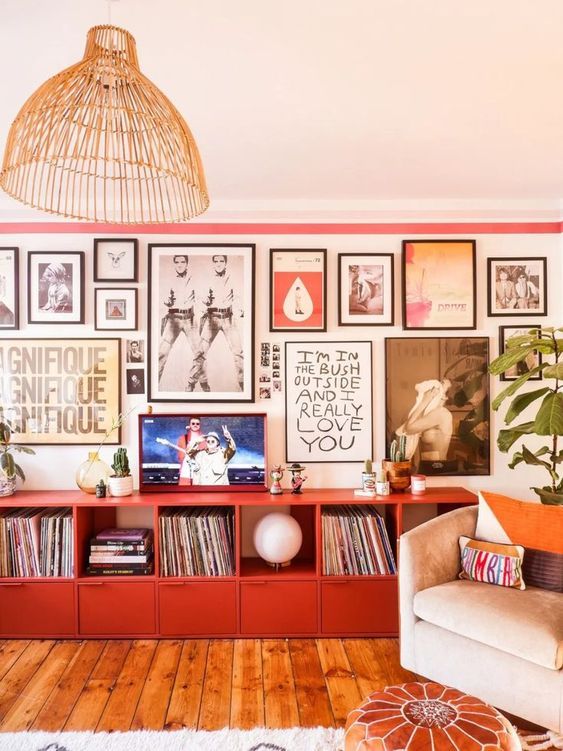 7. Gallery Wall
This is a great way to show off your family photos, bands that you love, artwork, maps, etc. Making sure the frame edges are all the same color will give your wall a pulled together look. What better way to show off your personality by framing all the things your love?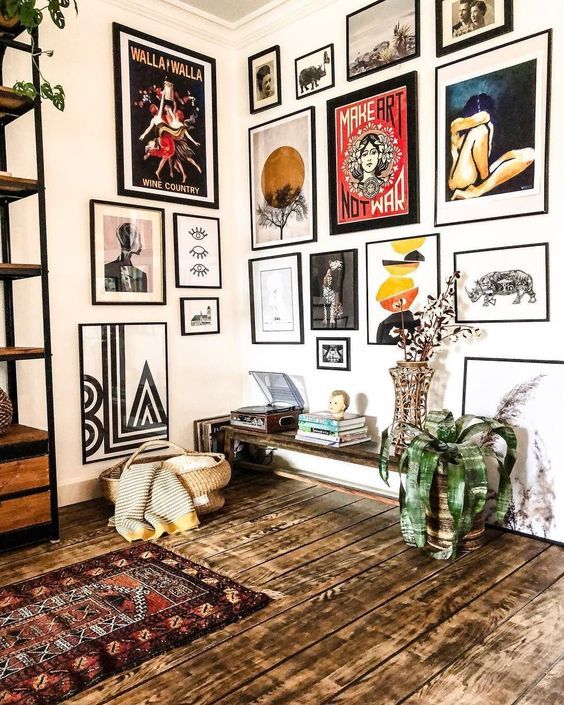 6. Colorful archway
I don't know about you, but just looking at this photo gives me energy and makes me want to walk through that archway. If you are more on the minimal side of decor, but still want to include your favorite pop of color in your home, this is a unique way to do so!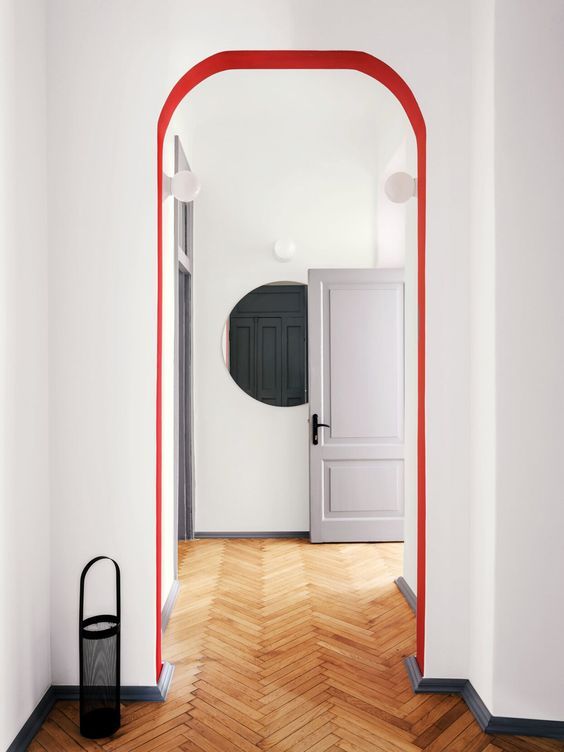 5. Bold powder bath
Nothing is more exciting than walking into an unexpectedly fabulous powder bath. Choosing a funky wallpaper is a great way to bring some life into that tiny space, while adding some personality to your home!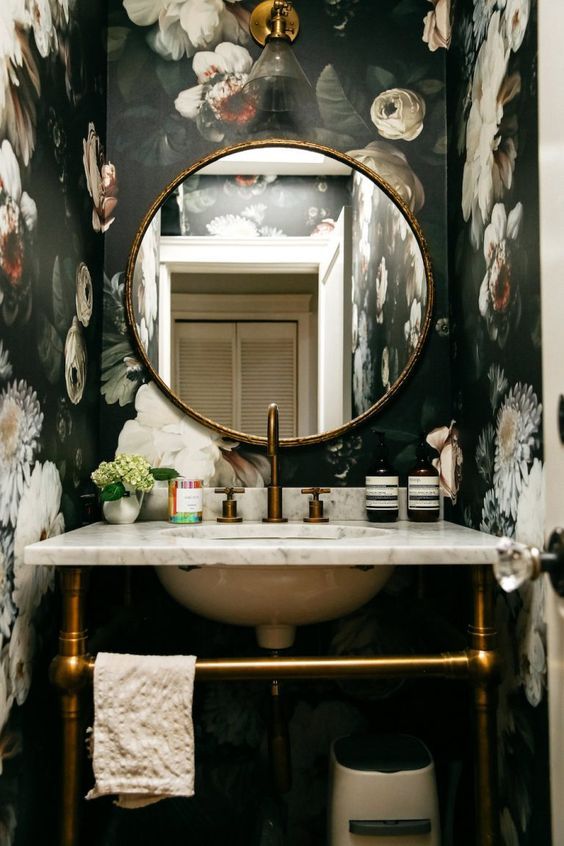 4. Shelf color blocking
If you have a shelf in your home that feels a little 'meh' - this ombre paint idea has us swooning. What a unique way to make a statement out of an otherwise ordinary shelf! This is great because depending on your color choice, it could be super bold or minimal.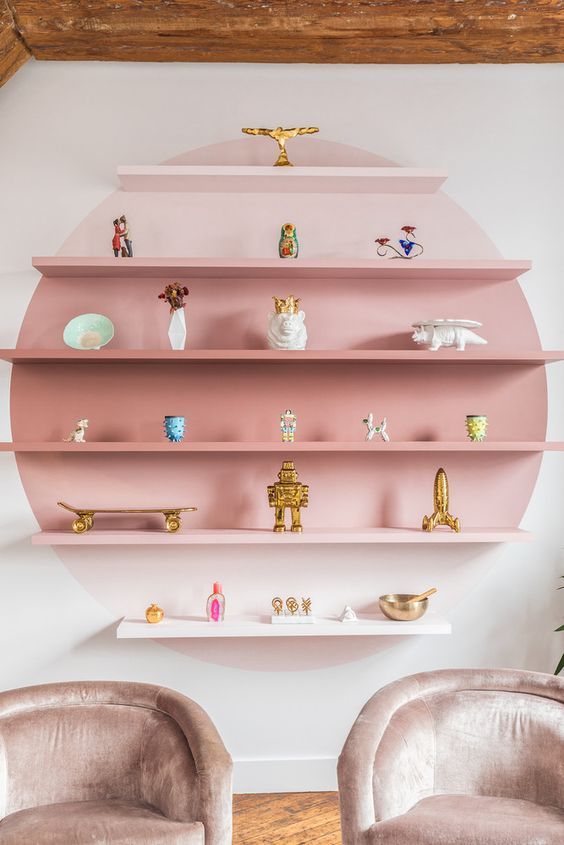 3. Total monochrome
This is bold, but if it's done well, totally works. A monochrome wall to showcase your favorite color says nothing but personality. We are loving this moody, dark grey wall.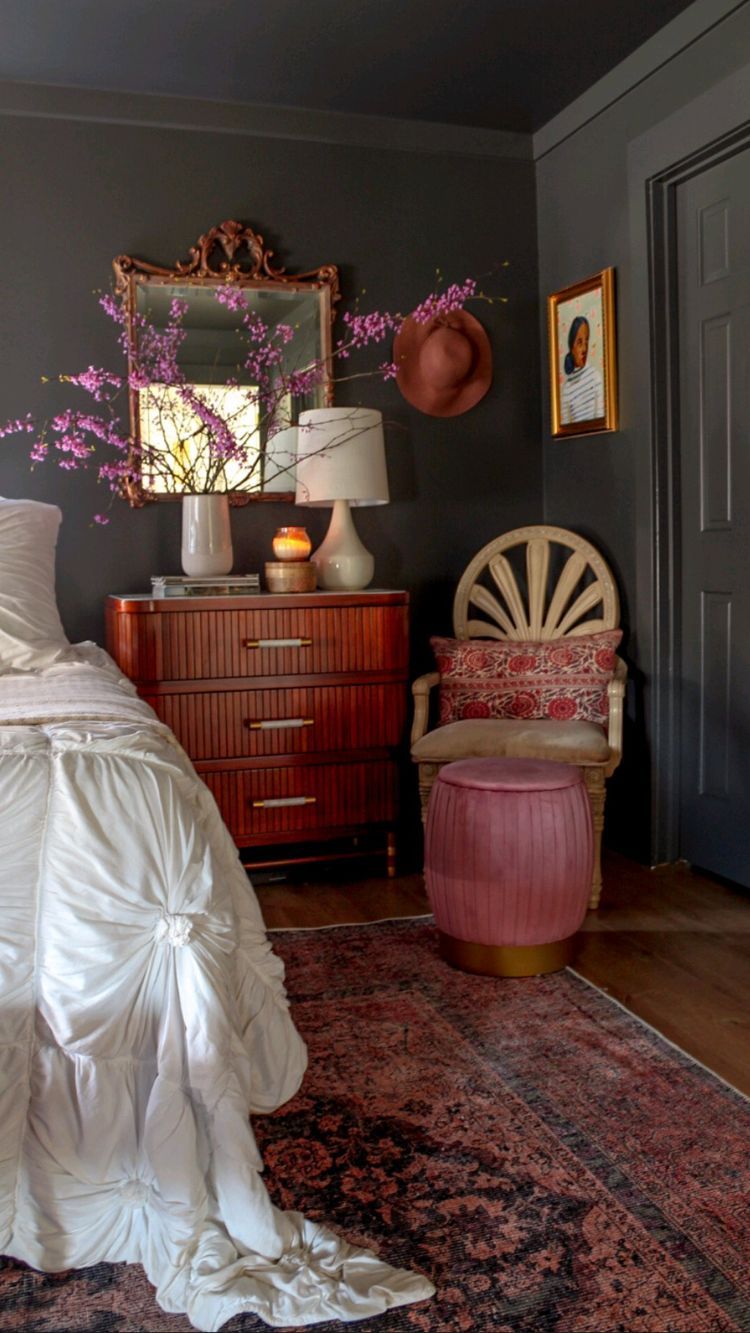 2. Plants + fun pots
You can never have too many house plants. Yes, we said it! Not only are they great for purifying the air in your home, they bring a certain ~vibe~ to your home unlike anything else. Potting your plant in a decorative pot is a great way to add some color and character to your space.
Local Spotlight: checkout the Plant Shoppe in OKC for a great selection of plants!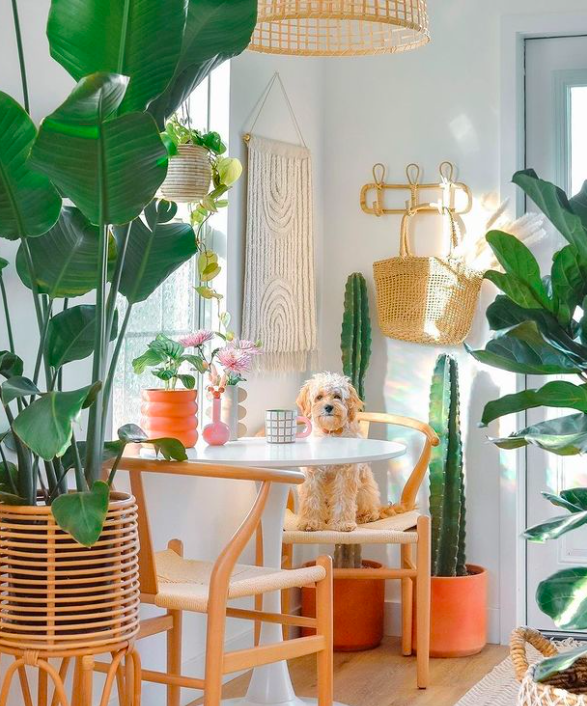 1. Mug display
Don't let your pretty mugs be locked up in the kitchen cabinet! If you are one of those travelers that loves to collect unique coffee mugs from wherever they go, or if you love to have a variety of prints + patterns on your mugs, this is a simple way to add some personality to your kitchen wall.