10 Reasons Verbode Loves Crown Heights
Crown Heights Historic neighborhood is one of Verbode's favorite places to sell homes. It is filled with tall trees, spacious parks and walking distance to the Western Avenue District. It is a neighborhood that can cover all the bases for someone wanting to live in the urban core. A one stop shop urban family neighborhood.
10 Reasons We Love Crown Heights
10. The Art Murals – In 2014 Western Avenue asked local Artists to add some life to the walls of restaurants and retail locations. Two new murals were also added in 2015, making the area a makeshift museum for daily commuters and shoppers.
9. The Activities – Crown Heights is infamous for their Halloween crowds. Families from all over come out to trick or treat in a neighborhood who obviously gives out the best treats. The neighborhood also throws a parade, pet show, and picnic during the 4th of July. New to the events is the West Fest on Western Avenue, which includes food trucks and live music.
8. The Shops – Furniture, antiques, florists, spices, records, and men's goods. There are so many options for the avid shopper in any family. Grab a vinyl at Guestroom Records, a gift at A Date with Iris, or maybe some spices from Savory Spice.
7. The Bars – There are few streets in all of the United States that can boast about multiple historic bars. From the Sipango Lounge to VZD's, and who hasn't heard about the Cock O-The Walk, there is plenty of space to indulge in the nightlife scene on Western Avenue.
6. The Restaurants – It is easy to be a glutton in Crown Heights with all of the great food nearby. Iron Star by Good Egg Dining, Sushi Neko by Western Concepts, and The Drum Room by Deep Fork. All great options to fill a family's plate.
5. The Trees – It is hard to miss the towering trees that bring shade during the hot summer days. When fall comes, the leaves turn and it is hard not to take a long walk or bike ride up and down the boulevard.
4. The Styles of Architecture – The most obvious style is Colonial, but there are many other representations of great architecture. Styles like Art Deco, Craftsman, and Prairie.
3. The Parks – Crown Heights, Douglas, Edgemere Heights, and Guy James parks are all close by. Within minutes, you are amongst beautiful green areas and streams. All parks have playgrounds and walking trails. Great for getting the kids tired and your dogs their exercise.
2. The Neighborhood Association – In 1973 the Crown Heights-Edgemere Height Homeowners Association was founded to promote fellowship, preservation, and beautification. The Security Association founded in the 1980s provides 24-hour armed patrol and the area enjoys a very low crime rate.
1. Our Current Listings – Sarah Bytyqi has a listing available in Crown heights located at 916 NW 38th St. The home was open this last weekend and will probably be gone soon. Contact her now to get your chance at living it his Historic Gem in the Urban Core of OKC!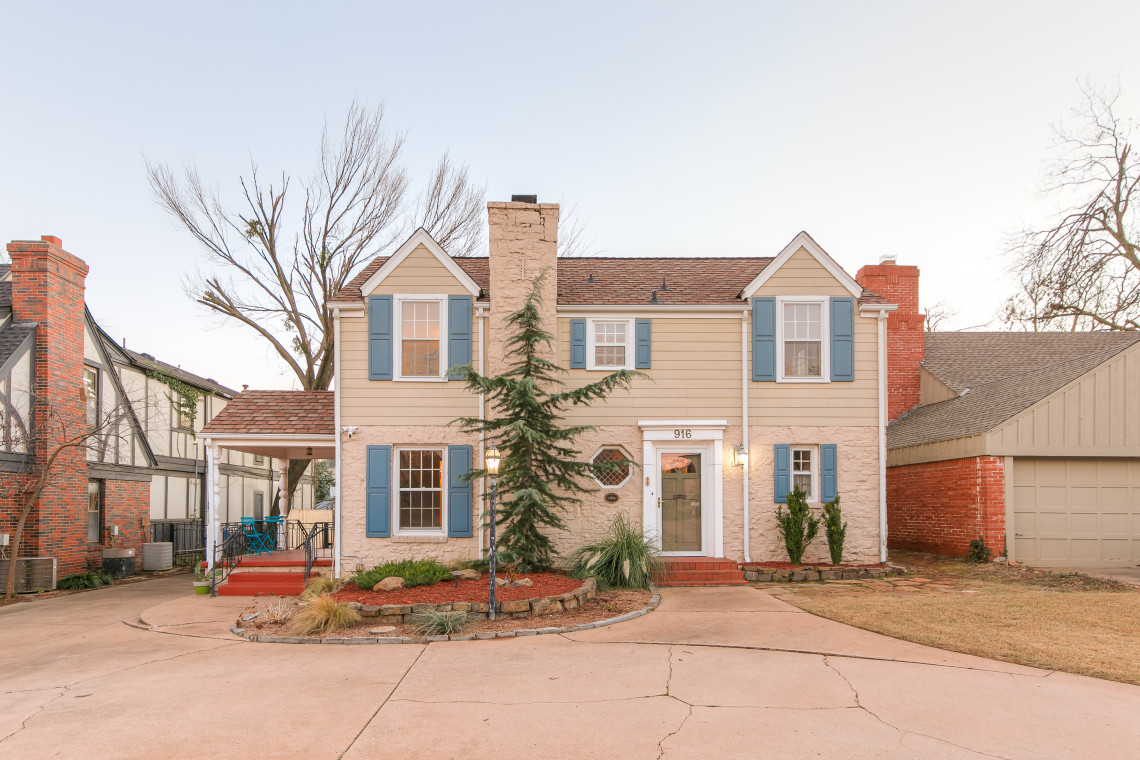 Selling Your Home?
Get your home's value - our custom reports include accurate and up to date information.
Get Home Value